Jude's Pear-Sorghum Birthday Bread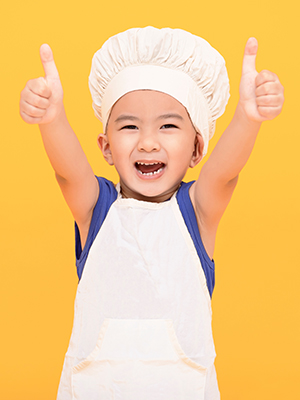 Avg. rating 5 from
3 votes.
Recipe Information
Recipe Created By: Meg Falciani
Ingredients
3 medium pears (to equal 1 1/2 cups chopped)
1 cup sugar
1/3 cup shortening
1/3 cup pear juice
1/4 cup water
2 rounded Tbsp Ener-G Egg Replacer
1 tsp baking soda
1/4 tsp baking powder
1 tsp xanthan gum
1 cup sorghum flour
2/3 cup potato starch
Directions
Preheat oven to 350 °F. Grease 3 mini loaf pans.
Peel and core pears. Pulse in blender/food processor until they have "ground down" into very fine bits, but don't puree into "baby food" consistency. Measure out 1 1/2 cups of pears, and place in mixing bowl. Add sugar and shortening, and mix together thoroughly. Add pear juice and stir well.
In a separate bowl, combine baking soda, baking powder, xanthan gum, and flours. Add pear mixture to the dry goods, and mix well.
In a small cup (I use a coffee mug), combine 1/4 cup water plus egg replacer. Whisk with a fork, and then pour into bread batter. Fold/stir gently until it's mixed in.
Portion into pans, and bake for 35 minutes. (You can test with a wooden skewer; it should come out clean.) Remove from oven, and let cool in pan for about 10 minutes. (If you remove it too quickly, it may crumble; let it cool for a few so it can "set." If you prefer a softer crust, you can let it cool to room temperature in the pan; if you prefer a crisper edge, remove after 10 minutes.) Remove from pan and allow to cool.
Serve plain, or top with Jude's Birthday Frosting.
Notes
This will also make delicious mini-muffins at the same time. I have made 2 dozen mini muffins (bake for 10-12 min; allow to cool for 2 minutes before removing from pan) and 2 mini loaves from the same batch of batter.
I would expect that it would make 12 regular sized muffins as well. I would bake them for approx. 18-20 min., and remove from pan after a 5 minute cooldown. It would also make a good "large loaf". Use a 9x5x3 pan (grease well) and bake 70-75 min., and allow to cool in pan for 10-15 minutes.
Substitutions
This would be good as an apple bread as well. Substitute whole apples for pears (about 3 med), and apple juice/cider for the pear juice. You could also add up to 2 tsp cinnamon or apple pie spice. I would not use prepared applesauce – the chunkiness of the pears provides texture, and is not as "wet" as a smooth applesauce would be.
If you don't have a safe pear juice, use 1/3 cup water instead.
If you need to avoid egg replacer, I would add a little extra pear (or 1/4 cup applesauce or banana puree).
If you're using mini-muffin or even regular muffin tins, you probably could get away with skipping xanthan gum. I would not omit it if you are making mini or regular sized loaves.
If you're avoiding corn, check your ingredients to use corn-free pear juice (or apple juice/cider, if making that version) and baking powder. Use an alternate egg replacement.
Corn Substitutions:
Corn is a common ingredient in products. Starch, modified food starch, dextrin and maltodextrin can be from corn. Consult with your physician to find out which corn derivatives you need to avoid. Many corn-free options are available in the US. Find out more about
corn substitutions
.
Egg Substitutions:
There are many egg-free products and foods available to make your recipes free of eggs. Find out more about
egg substitutions
.
Gluten:
Gluten is a protein found in specific grains (wheat, spelt, kamut, barley, rye). Other grains are naturally gluten-free but may have cross-contact with gluten-containing grains. Look for certified gluten-free products if you need to avoid gluten. Find out more about
wheat and gluten substitutions
.

Print this recipe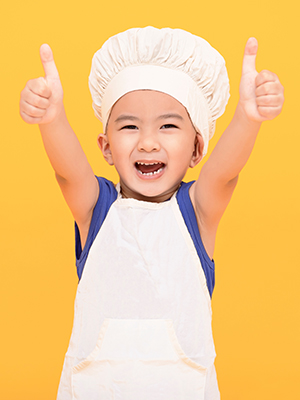 Jude's Pear-Sorghum Birthday Bread