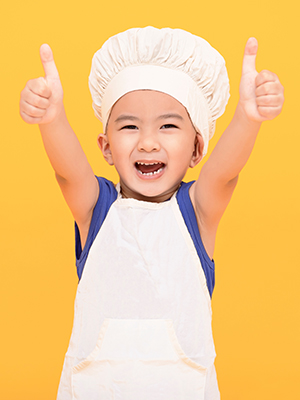 Avg. rating 5 from
2 votes.
Recipe Information
# of Servings: 4
Recipe Created By: Nicole
Ingredients
1 small white eggplant
1/2 cup Kellogg's Corn Flake Breading or other breadcrumbs
1 tsp Salt
1 whole egg (see below for alternative)
Directions
Peel the eggplant with a potato peeler.
Slice into thin round slices.
Layout on a wire rack if you have one or you can just use your cutting board but will have to flip them. Salt both sides and let stand for about 20 minutes. You should see the water being taken out of them. This removes any bitterness in the eggplant and improves the texture of it.
Put your egg in one bowl and your breadcrumbs in another. Have an "air bake" cookie sheet ready to put the eggplant on after its been breaded. If you don't have an "air bake" cookie sheet you can use a regular one but you will need to flip them half way through baking.
Dip each slice in the egg and then in the bread crumbs and then lay on the cookie sheet. Add more egg and bread crumbs as you need to coat each slice.
Make sure you don't overlap the pieces on the cookie sheet.
Preheat the oven to 350 °F and bake for 20 minutes or until golden brown.
Top with your choice of Italian Dressing. Use bottled or make your own. I make my own. My daughter is allergic to Garlic so we just leave that out.
Notes
White eggplant is sweeter than the colored varieties so I prefer them. You can do this same recipe with the other eggplants as well but I prefer the white ones.
Smaller is better. The larger the eggplant, the more bitter. So if you need to make a larger batch, get multiple small eggplants and not 1 larger one.
Substitutions
If you need to avoid egg, you can use a safe flour and oil instead. We down the eggplant. Dip it in the flour, then the oil, and then the breadcrumbs. It has the same result as the egg.
We started using the Kellogg's Corn Flake breadcrumbs when we were avoiding wheat and we liked it much better. You could use any breadcrumbs that you like that are safe for your allergy set.
Corn Substitutions:
Corn is a common ingredient in products. Starch, modified food starch, dextrin and maltodextrin can be from corn. Consult with your physician to find out which corn derivatives you need to avoid. Many corn-free options are available in the US. Find out more about
corn substitutions
.
Egg Substitutions:
There are many egg-free products and foods available to make your recipes free of eggs. Find out more about
egg substitutions
.
Gluten:
Gluten is a protein found in specific grains (wheat, spelt, kamut, barley, rye). Other grains are naturally gluten-free but may have cross-contact with gluten-containing grains. Look for certified gluten-free products if you need to avoid gluten. Find out more about
wheat and gluten substitutions
.

Print this recipe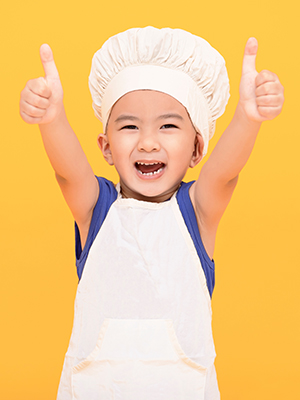 Breaded Baked Eggplant