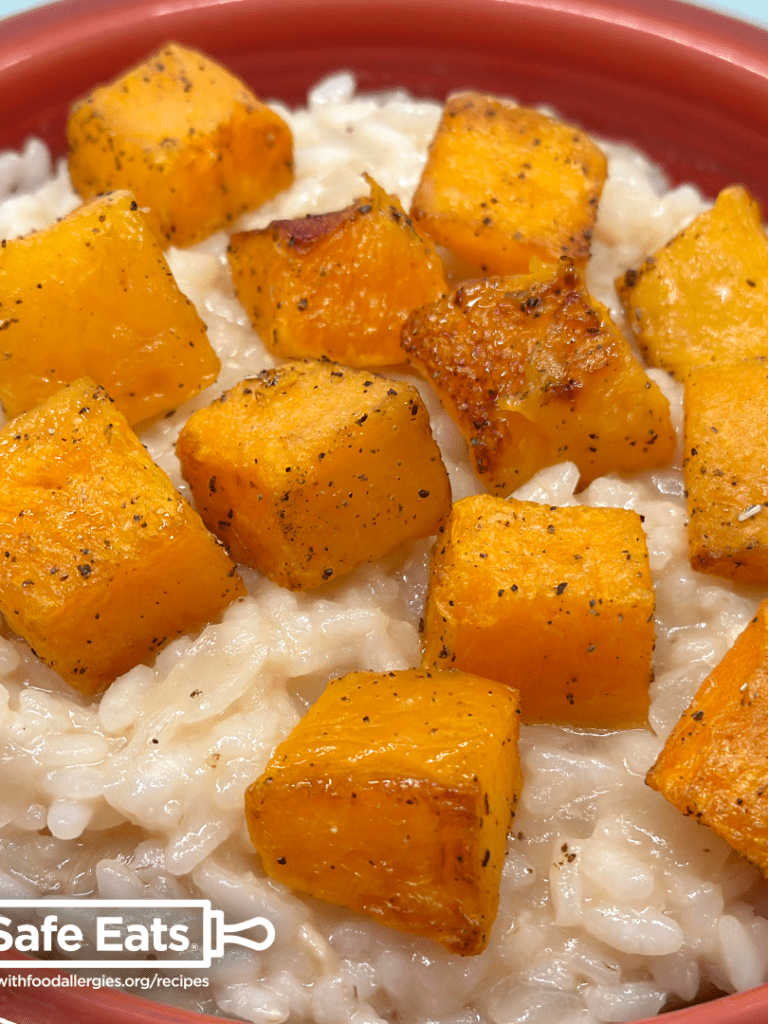 Avg. rating 5 from
2 votes.
Recipe Information
Recipe Created By: Sara Atkins
Ingredients
8 oz. arborio (risotto rice)
1 onion chopped
1 clove garlic, crushed
Olive oil
3-5 cups chicken or vegetable stock
1 small pumpkin
1/8 cup margarine or chicken fat
Salt
Pepper
Directions
Core and peel pumpkin. Cube and coat with olive oil, salt, and pepper. Roast in the oven at 425 F for about 45 mins, just like roasting a potato. You do not want it to be mush.
Take the stock (you can either make it before hand or buy premade) and heat in pot and keep warm.
Chop onions and put onions and garlic into a pan. Sautee until the onion is nice and clear. Add in rice and cook for 1-2 mins.
Over a medium-low flame, slowly add in about a cup of stock. Constantly stir. When the stock is absorbed, add more in and repeat. Keep adding (even if it takes a bit more than 5 cups) stock until rice is cooked (not crunchy) and is creamy. This takes about 20-25 minutes.
Take the pan off the flame. Add in salt and pepper to taste, the pumpkin cubes, and either the margarine or schmaltz (chicken fat). Stir it in and serve piping hot.
As Chef Gordon Ramsey says, it "should flow like lava on the plate."
Notes
Iron Chef KFA Battle Pumpkin October 2006 – Dairy and egg free
Challenger's statement:
My children love rice. Its a staple in our diets and one safe food everyone can have. I thought of this because it adds fat into their diets that they so need and can be served as a meal within itself. For my husband and I, its a nice filling, warm dish on a cool fall day. It also goes great with roasted chicken and steamed asparagus.
Substitutions
If you want to use the chicken fat- when cooking chicken pour the chicken fat from the pan and store in a container in the fridge. Use in solid form.
Butter and Margarine: Butter is a dairy product made from cow's milk. Margarine typically contains milk or soy, but there are milk-free and soy-free versions available.

Print this recipe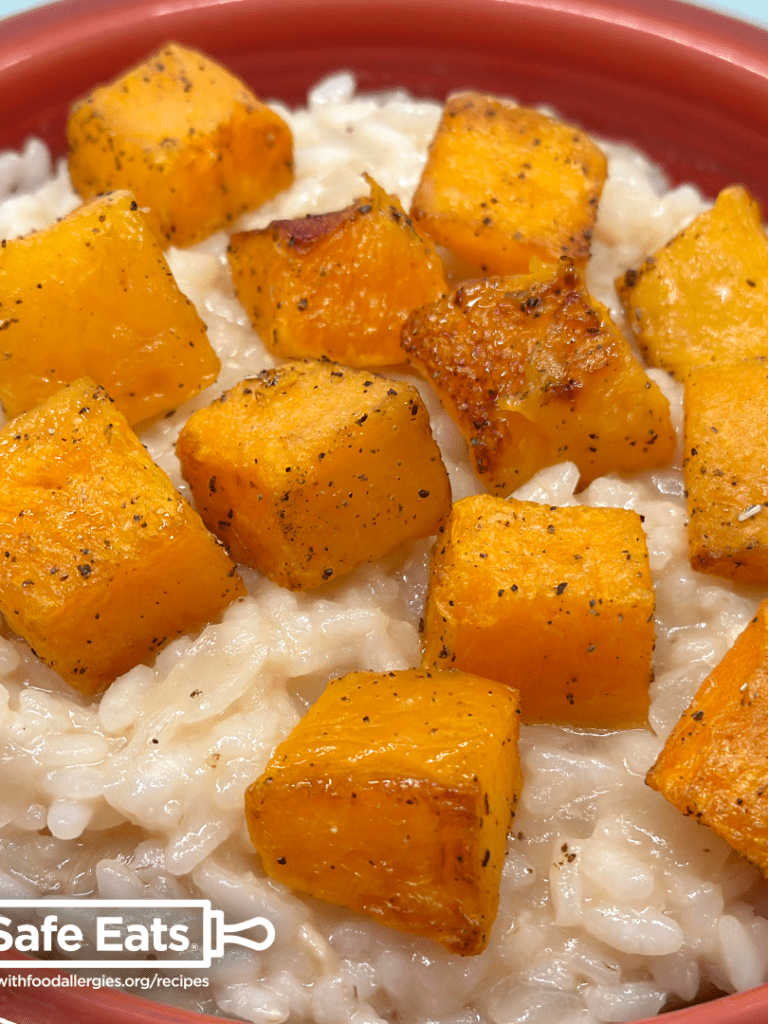 Roasted Pumpkin Risotto