Lemon Mug Cake with Cream Cheese Frosting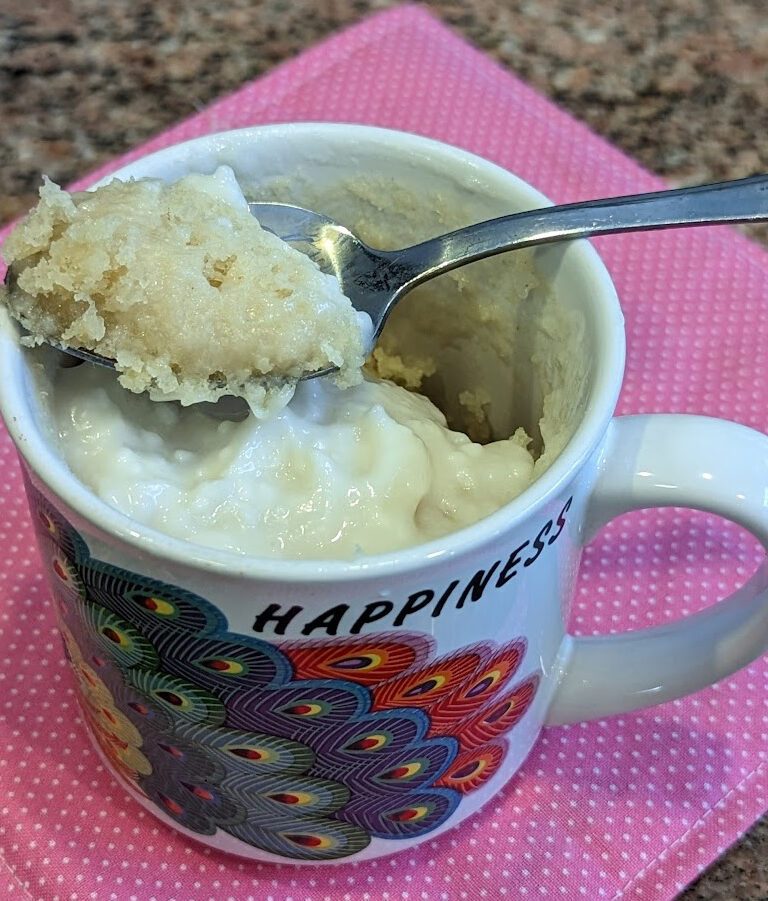 The perfect treat for one! This mug cake is not too sweet with just a hint of lemon topped with tangy milk-free cream cheese frosting! It's a perfect pick-me-up treat or after-school snack!

Print this recipe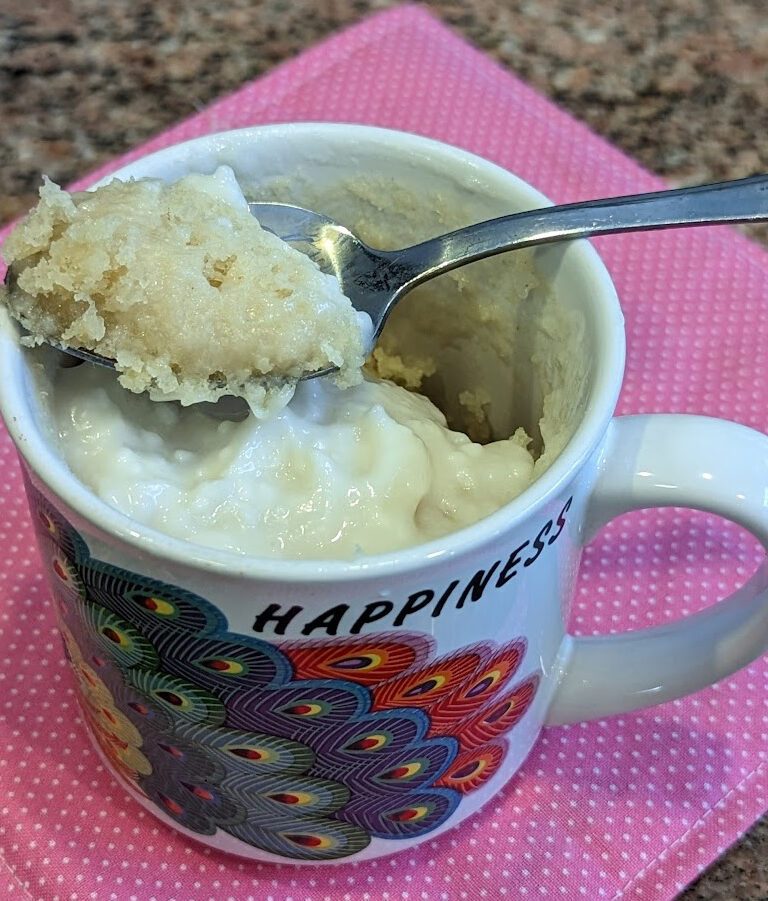 Lemon Mug Cake with Cream Cheese Frosting
Cake
Cream Cheese Frosting
Instructions
Mug Cake
Prepare a microwave-safe mug or similar container by wiping the inside with oil. Not absolutely necessary, but makes the mug easier to clean.

Add dry ingredients for the cake to the mug and mix. I find a small fork works well here.

Add wet ingredients into the dry and mix until lump free.

Microwave on full power 1:15-1:30.

Top with cream cheese frosting and enjoy!

Microwaves vary in power level. You may need to experiment to find the optimal time to cooked this mug cake in your microwave. For a low-power microwave (like a dorm microwave/fridge combo), you may find you need more time so the cake is not gooey.
Cream Cheese Frosting
While the mug cake is cooking, mash together cream cheese alternative and powdered sugar. Try to get this as lump free and smooth as possible. Add in lemon juice and mix until well smooth.

If your cream is pretty stiff, allow it to come to room temperature to make it easier to mix. 
Note
Milk and Soy Substitutions: Alternative dairy-free milk beverages and products will work in most recipes. Find out more about milk substitutions and soy substitutions.
Gluten: Gluten is a protein found in specific grains (wheat, spelt, kamut, barley, rye). Other grains are naturally gluten-free but may have cross-contact with gluten-containing grains. Look for certified gluten-free products if you need to avoid gluten. Find out more about wheat and gluten substitutions.
mug cake