Old Fashioned Apple-Filled Cake Donuts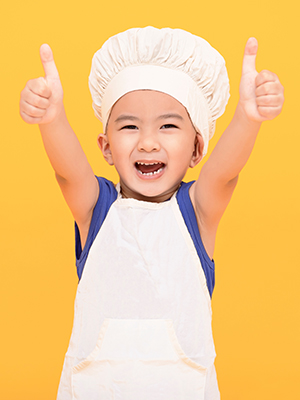 Avg. rating 5 from
7 votes.
Recipe Information
Recipe Created By: Melanie Carver
Ingredients
Dry Ingredients:
1 1/2 cup sorghum flour
1/2 cup starch *
1/2 cup evaporated cane juice crystals (sugar)
1/4 tsp salt
1 tsp baking powder
1 tsp xanthan gum
1/4 tsp ground cinnamon (optional)
1/4 tsp ground nutmeg (optional)
1/4 tsp calcium supplement powder (optional)
Wet Ingredients:
3 Tbsp unsweetened applesauce
2 Tbsp oil
1/2 cup unfiltered apple juice or cider (ice cold)
1 Tbsp margarine or shortening, melted
Egg replacer:
1 tsp baking powder (for egg replacer)
1 Tbsp oil (for egg replacer)
1 Tbsp apple juice or cider
Additional ingredients:
3/4 – 1 cup additional sorghum flour for rolling out dough
3 cups oil for frying
Directions
This recipe has 3 parts: the donuts, the Quick Apple Filling, and the optional Apple Glaze. Total preparation time is around an hour. It is best to make the filling first and let it cool while you move on to the donuts.
Instructions:
You will need the following utensils for frying the donuts: deep pot for frying donuts, a wooden spoon, slotted spoon or spatula (stainless steel preferred), plate with paper towels (to soak up oil), cooling rack over baking sheet for glazing the donuts (optional).
You will need the following utensils for mixing the recipe:
2 mixing bowls (one preferred to be metal), a spatula or whisk, measuring utensils, a small saucepan (for melting shortening and preparing the glaze), a medium saucepan (for the apple filling), measuring cup, and possibly ice.
You will need the following utensils for rolling out and cutting the donuts: a flat workspace (countertop or cutting board), an optional rolling pin (hands are fine for this recipe), cookie cutter or drinking glass to cut the donuts with.
In preparation:
Your apple juice/cider must be ice cold.
Place a metal mixing bowl into your freezer to chill while you move on to the dry ingredients. It is not required to use a cold mixing bowl, but it does help maintain a cold dough batter.
Melt your shortening/margarine (take into account if you are making the optional glaze for the donuts that requires shortening/margarine and melt the amount needed for both tasks).
If you are making the optional glaze (see https://kidswithfoodallergies.org/recipes/showrecipe.php?id=1376 Apple Glaze ), melt 2 Tbsp of shortening/margarine in a small saucepan on Low heat. Remove 1 Tbsp for the dough. In the remaining melted fat, add 1/2 cup of powdered sugar and 1 Tbsp of apple juice/cider. Whisk together and let cook for several minutes. If needed, add an additional tablespoon of apple juice/cider.
Leave the glaze on very low heat until time to glaze the donuts (whisk again prior to pouring on the donuts).
To begin:
In a different mixing bowl, blend together the dry ingredients until thoroughly mixed.
Remove the cold metal mixing bowl and whisk together the wet ingredients (except for the final egg replacer) in it. The apple juice/cider must be ice cold. If you need to, pour it into a cup filled with ice and strain it out into the measuring cup to ensure it is cold enough.
Once the wet ingredients are blended; pour half of the dry ingredients into the "wet" bowl and stir with a spatula. Once that half is incorporated, add the other half.
Separately whisk together the egg replacer listed above (baking powder, oil, apple juice). It will become foamy and fizz. Pour this egg replacer and mix it into the dough. Your dough should be sticky.
At this point you should start heating your oil for frying. You need to fill your pot with oil so that the oil is at least 2-3″ deep. Heat it to less than "medium". It will take approximately 10 minutes to heat your oil to around 300 °F.
Generously dust your work surface, hands, and optional rolling pin with the additional sorghum flour. Take a handful of dough out at a time and lightly knead it. Flatten the dough out, fold it over once and press together; fold it over again the opposite direction. Flatten with your palms or rolling pin in a round shape that is about 1/2″ thick. Using your cookie cutter or drinking glass, cut out donuts that are 3″ (or less) in diameter. Use your fingers to dust off excess flour from the donuts and set them aside. This is called the "first cut". Gather up the scraps from the first cut and knead the dough together to cut out more donuts for a "second cut". You should end up with approximately 12 donuts. The scraps from the second cut can be rolled up into small donut holes. Roll the balls to be slightly larger than a nickel.
Test the temperature of your oil by using these two tests:
First, place the handle of your wooden spoon into the oil. Oil that is ready will bubble around the handle. If the heat is too hot, it will bubble furiously. If the temperature is not quite ready, there will be little response on the handle.
Next, test the oil with a single donut hole. Place the donut hole into the oil slowly – do not drop it in from above. The hole will sink to the bottom. When it floats, it is ready to be turned over. Let it cook for 10-15 more seconds, and then remove it with a slotted spoon or spatula. You should be watching for donuts that are honey-colored. If the oil is too hot, the donuts will brown too quickly and too dark, and the inside will be gooey. (Although bear in mind, that with this recipe, a little goo is fine since the donuts will be filled and it won't be noticed.) The total frying time should be less than a minute for each donut.
Check the donut hole and alter your oil temperature if needed: if it is too hot, remove the pot from heat for 2 minutes and try again with another donut hole.
Proceed with the rest of the donuts. Only put 3 donuts in at a time. Again, once they float, they are ready to be turned. Try to avoid turning them over excessively. My method is to flip them once they float, wait for the bottom to brown (about 15-20 seconds), flip them again to make sure the second side was "done", and then remove. Place the donuts on paper towels to soak up the excess oil.
If you are glazing the donuts, put them on top of a cooling rack that sits on top of a baking sheet. Pour the glaze on top of the donuts.
If you want to cinnamon-sugar the donuts, then roll them in a cinnamon-sugar mixture while still hot.
If you want to powder-sugar the donuts, roll them in powder sugar once the donuts are cool.
When the donuts are cool enough to handle, cut less than half of one side open. Place a Tbsp of apple filling into the donut and press the filling down, then add another Tbsp of apple filling.
Notes
Iron Chef KFA Battle Apple November 2006 – "Gluten and soy free".
Challenger's statement:
GF in this recipe stands for "Guilt-free". As much as I wanted to submit a "healthy" recipe for this battle, it was not what was requested by my family. This recipe instead caters to mental health-bringing euphoria, decadence and a sugar-high.
I decided to develop a recipe that is reminiscent of old-fashioned cake donuts, but I took them to the next level by injecting them with apple filling and glazing them with apple glaze.
These donuts are also free of soy, milk, eggs, potato, rice, the rest of the Top 8, and can be made corn-free and mostly organic also.
When I made the donuts, I used organic apples, sugars, unfiltered organic apple juice. I also added optional calcium powder to give the donuts some semblance of "healthy"!
Copyright © 2006 Melanie Carver. All rights reserved. The copyright of this recipe is retained by the original recipe creator. If you would like to publish this recipe elsewhere in print or online, please contact us to find out how to obtain permission.
Substitutions
Sorghum flour in this recipe cannot be substituted.
Starch can be corn starch or tapioca starch.
Evaporated Cane juice crystals= natural sugar, sucanat, organic sugar, regular sugar
Unfiltered organic apple juice is opaque like cider and can be used interchangeably. Regular apple juice should work fine also.
Unsweetened applesauce is okay to sub with sweetened applesauce.
Shortening/margarine: Any safe shortening, margarine or solid fat should be able to substitute fine.
Butter and Margarine: Butter is a dairy product made from cow's milk. Margarine typically contains milk or soy, but there are milk-free and soy-free versions available.
Corn Substitutions:
Corn is a common ingredient in products. Starch, modified food starch, dextrin and maltodextrin can be from corn. Consult with your physician to find out which corn derivatives you need to avoid. Many corn-free options are available in the US. Find out more about
corn substitutions
.
Egg Substitutions:
There are many egg-free products and foods available to make your recipes free of eggs. Find out more about
egg substitutions
.
Gluten:
Gluten is a protein found in specific grains (wheat, spelt, kamut, barley, rye). Other grains are naturally gluten-free but may have cross-contact with gluten-containing grains. Look for certified gluten-free products if you need to avoid gluten. Find out more about
wheat and gluten substitutions
.

Print this recipe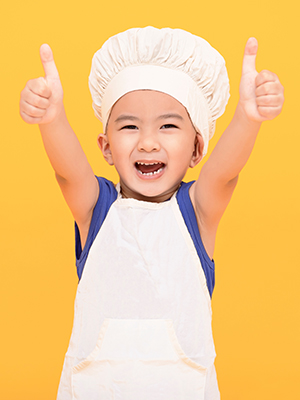 Old Fashioned Apple-Filled Cake Donuts