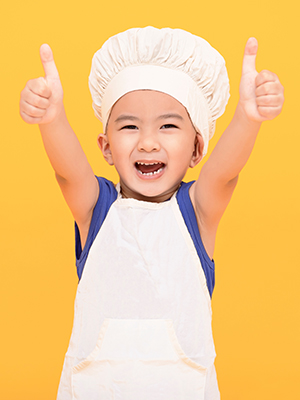 Avg. rating 5 from
2 votes.
Recipe Information
Recipe Created By: Meg Falciani
Ingredients
1 cup rice protein powder
1/2 cup gluten-free flour blend
1/2 cup amaranth flour
3/8 cup quinoa flour
1/2 tsp kosher salt
1 tsp xanthan gum
2 bananas (mashed)
1/2 cup apple juice
1/4 cup molasses
1/2 cup sugar
2 eggs (see below for other options)
1 cup creamy sunflower seed butter
10 oz bag chocolate chips, divided
shortening
Directions
Preheat oven to 350 °F. Line a 9×13″ pan with aluminum foil, and grease foil (bottom and sides) with shortening.
Whisk protein powder, flours, salt, and xanthan gum together. In separate bowl, mix bananas, juice, molasses and sugar. Add eggs and whisk together until eggs are thoroughly incorporated. Add sunflower seed butter, and whisk until fairly smooth (a few blobs are OK).
Combine wet and dry ingredients. (A silicone/wooden spoon is most useful here.) Add approximately 5 ounces of chocolate chips, if desired and stir well.
Turn batter out into prepared pan. Using a wet or oiled hand, press batter into corners, and lightly smooth top. (It will be very thick and gooey–almost the consistency of a cookie dough.) Bake for 30-35 minutes, until a toothpick will come out clean.
Remove pan from oven, and let sit on cooling rack about 30 minutes. Slide foil lining out of pan onto cooling rack, and peel sides of foil away from bars. Let cool completely, then cut into bars/squares and remove from foil. Store in airtight container (cupboard or fridge).
For chocolate chip version: Turn off oven. Top with remaining chocolate chips, and place pan back in oven until chips soften. Spread chips over top of bars, and allow to cool as above. When storing, place a piece of waxed or parchment paper between layers so chocolate top doesn't get runny.
Notes
For flour blend, I used 1:1:1 ratio rice flour, tapioca starch and potato starch.
When I cut the bars, I place the pan so that the long sides are facing me. I cut down the center longways, and then into about 1″ bars (2 rows of 8-10 bars) and serve for snacks. If you wanted them as a meal replacer (like a breakfast bar) you could cut them slightly wider so you only got 12-14 bars/pan. A long knife works well; a pizza cutter works even better.
Substitutions
You can use any creamy-style "butter"(soy, peanut, etc.) for the sunflower seed butter.
I used palm shortening (Spectrum), but soy-based ones will work as well.
The eggs are used to as a binder; to make egg-free, add another banana or 1/2 cup applesauce. You may need to increase baking time to compensate for extra moisture.
Butter and Margarine: Butter is a dairy product made from cow's milk. Margarine typically contains milk or soy, but there are milk-free and soy-free versions available.
Egg Substitutions:
There are many egg-free products and foods available to make your recipes free of eggs. Find out more about
egg substitutions
.
Gluten:
Gluten is a protein found in specific grains (wheat, spelt, kamut, barley, rye). Other grains are naturally gluten-free but may have cross-contact with gluten-containing grains. Look for certified gluten-free products if you need to avoid gluten. Find out more about
wheat and gluten substitutions
.
Peanut Substitutions:
There are many peanut-free products available in the US. Find out more about
peanut substitutions
.

Print this recipe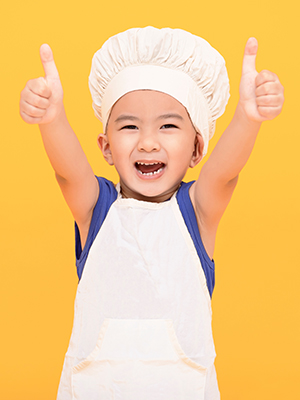 Luke's Protein Bars