Dosai Bean and Rice Crepes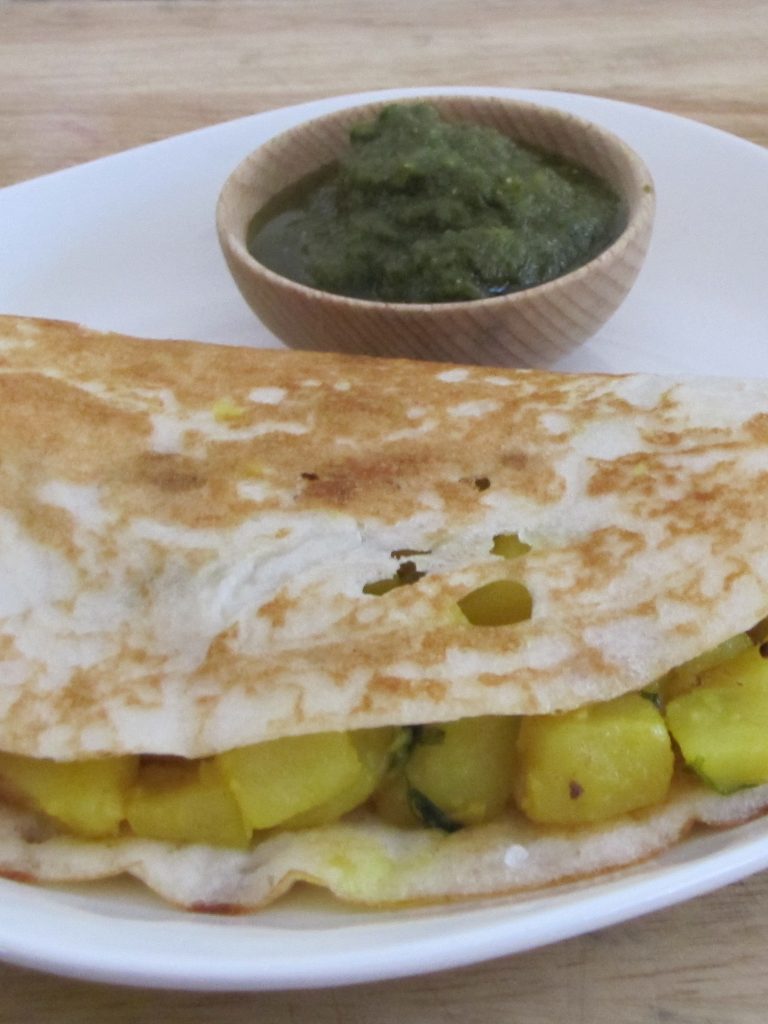 Avg. rating 5 from
3 votes.
Recipe Information
Recipe Created By: Kathy Przywara
Ingredients
1 cup ural dal (white split gram beans)
1/2 tsp fenugreek seed
3 cups long grain rice
1 tsp salt
1/4 tsp baking soda
oil for frying
oil or ghee
Directions
Rinse beans and place in a bowl. Cover with water to 2 inches over the level of the beans. Rinse rice and place in separate bowl. Cover with water to 2 inches over the level of the rice. Allow to soak 8 hours.
Drain and rinse beans. Using a food processor, grind beans along with 1 cup hot water. Puree to a smooth paste.
Drain and rinse rice. Puree rice, along with 2 cups hot water, to a smooth paste.
Combine with bean paste and beat mixture for a couple of minutes with a whisk or wooden spoon. Cover and allow to ferment in a warm place 8-12 hrs. I do this in the oven with the light on.
After fermenting, the batter should be the consistency of pancake batter and easily poured. If not, add water to achieve consistency. Just before cooking, stir in baking soda.
Heat a griddle or large non-stick (this is important) pan until very hot. Brush surface with oil.
Pour about 1/3 cup batter in the center and quickly spread it using a circular motion to be about 8 inches in diameter. This is tricky – you need to move fast or the batter will set. Don't worry about holes, they are okay. I generally do this with a ladle so I can keep pouring the batter as I'm circling.
When the crepe has set, pour a little oil around the edges. When the bottom is cooked, turn and cook on the other side for few seconds.
Remove with a spatula. Keep warm while making the rest.
These can be served plain (often brushed with oil or ghee) or used as a wrap for savory fillings.
Notes
These may be served plain, or with spicy chutney.
Any leftover batter may be used to make Uttapapum which has the filling placed on top and cooked in. Dosai can be used as crepes to wrap around a filling.
Copyright © 2005 Kathy Przywara. All rights reserved. The copyright of this recipe is retained by the original recipe creator. If you would like to publish this recipe elsewhere in print or online, please contact us to find out how to obtain permission.
Substitutions
To avoid milk, omit ghee.

Print this recipe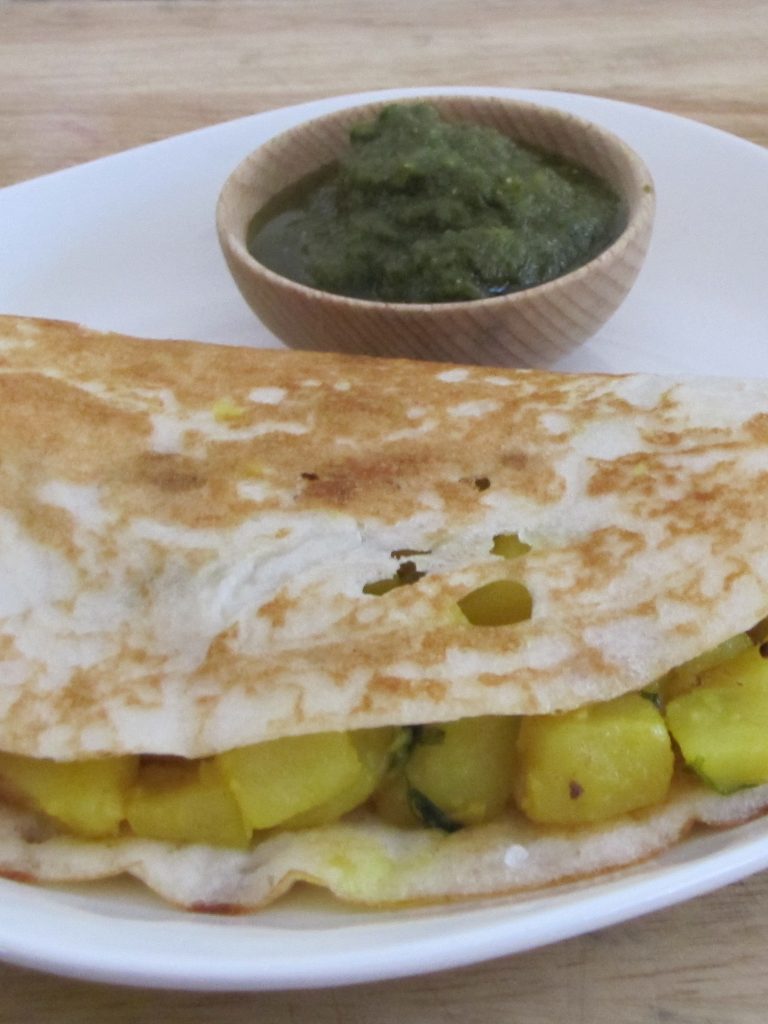 Dosai Bean and Rice Crepes