Seafood with Garlic Sauce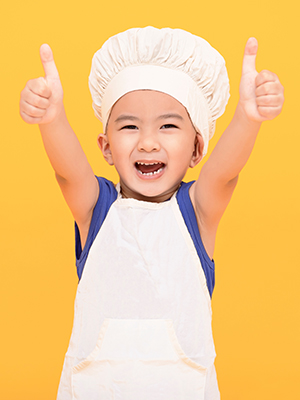 Avg. rating 5 from
2 votes.
Recipe Information
# of Servings: 4
Recipe Created By: Kathy Przywara
Ingredients
1 lb mixed seafood (see below)
2 Tbsp oil
5 cloves garlic, minced
1 Tbsp ginger, julienned
1 bunch scallions
1/2 carrot, thinly sliced
1 can whole straw mushrooms, drained
1 tsp rice vinegar
1/2 tsp salt
2 Tbsp Chinese rice wine (Shaoxing wine – see below for other options)
1/4 tsp ground pepper, preferably white
1 Tbsp starch for thickening (see below)
1/4 cup chicken stock
additional vegetable options: baby corn, bamboo shoots, water chestnuts, sliced button mushrooms (optional)
Directions
Clean scallions and cut into 1 inch pieces.
Mix sauce ingredients – vinegar, salt, wine, pepper, chicken stock and starch. Set aside.
Heat wok over highest heat. Add oil then garlic and ginger. Swish around, then add scallions. Stir fry for just a minute, then add carrots (and any other desired vegetables). Stir fry another minute, then add mushrooms. Stir fry another minute to heat through. Add seafood. Stir fry until cooked completely.
If using shrimp, they are done when they turn pink. If using scallops or other seafood, they are done when they are no longer opaque.
Push the food up the sides of the wok – it may not stay really well, but try to make an opening in the middle where the highest heat is. Stir sauce and add to wok in the center. Bring to boil and it will thicken. Mix everything together to coat with sauce. Serve immediately with steamed white rice.
Notes
This is a great alternative to the usual soy based stir fry dishes.
If seafood is frozen, thaw completely and drain well. If there is extra liquid, the food will just poach in liquid in the wok. Cooking time will depend on the size of the pieces. If using a mixture, try to have things the same size.
This can also be done with "shell on" seafood such as shrimp, crab pieces, or small lobster tails. Be sure to crack the shells on things like crab claws and legs. Just whack them with the back of a heavy knife to crack them. Remove the bottom part of lobster tail shells using a kitchen shears. These take much longer to cook if raw and the order of adding things to the wok needs to be changed or the scallions and carrots will be overcooked.
Heat the wok. Add the oil, garlic and ginger as above. Now add the seafood pieces. Stir fry for about 10 minutes or until everything is cooked through. If you have a lid for your wok, you can put it on for 5 minutes or so to help them steam faster. Now add the scallions, carrots and mushroom and continue as above to make the sauce. If your wok is not big enough to push the seafood up the side, remove it to a plate and start with the scallions as above.
Copyright © 2005 Kathy Przywara. All rights reserved. The copyright of this recipe is retained by the original recipe creator. If you would like to publish this recipe elsewhere in print or online, please contact us to find out how to obtain permission.
Substitutions
You can replace the Chinese rice wine with sake or dry sherry. Do not use sweet or cooking sherry, "seasoned" shaoxing wine, or mirin which is sweet.
Starch – this is used to thicken the dish. Most times it's cornstarch, but water chestnut starch works very well also.
To avoid shellfish, substitute diced chicken.
Corn Substitutions:
Corn is a common ingredient in products. Starch, modified food starch, dextrin and maltodextrin can be from corn. Consult with your physician to find out which corn derivatives you need to avoid. Many corn-free options are available in the US. Find out more about
corn substitutions
.

Print this recipe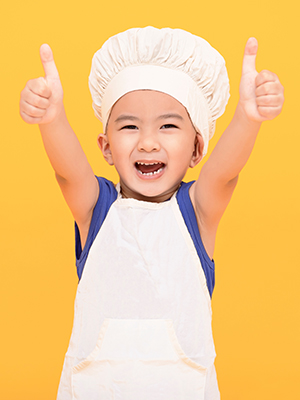 Seafood with Garlic Sauce