Allergy-Friendly, Vegan 'Refrigerator Oatmeal' for Busy Mornings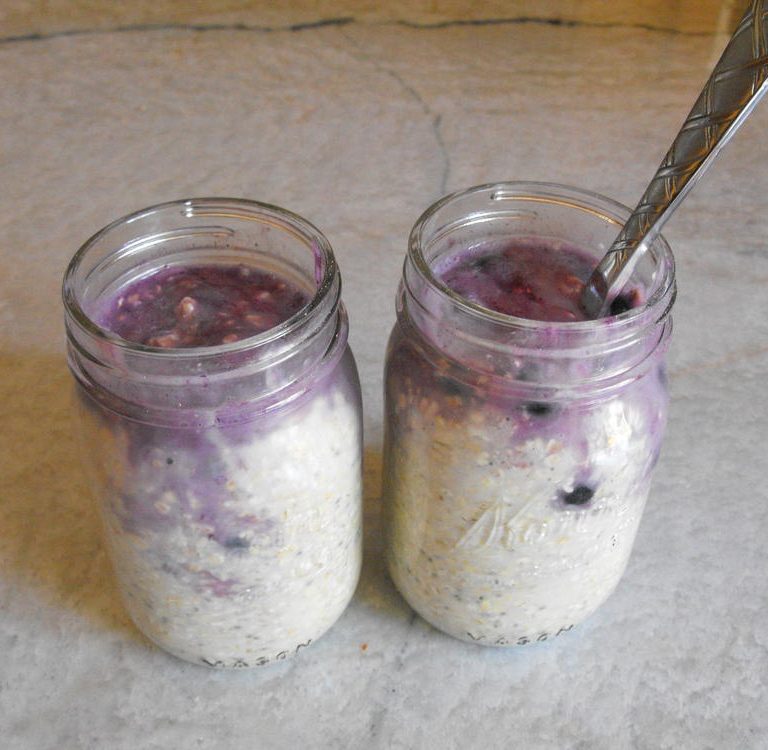 Avg. rating 5 from
4 votes.
Recipe Information
Recipe Created By: Melanie Carver
Ingredients
Chia seeds
Gluten-free oats
Dairy free milk beverage
Sweetener (maple syrup, agave nectar, organic sugar)
Fruit (frozen, raw, or cooked)
Dairy-free yogurt
Directions
In each jar, add 1 tablespoon of chia seeds. Chia seeds soak up liquid and become gelatinous. In fact, you can use chia seeds to replace eggs in many recipes. You can also make pudding out of chia seeds. Chia seeds are a great source of omega 3 fatty acids. They come in two colors: black or white.
Next, add steel-cut or rolled oats. (Use a gluten-free brand if you need to avoid gluten or wheat.) Pour the oats until the jar is less than half full.
Use a safe dairy-free milk beverage as the liquid in this recipe. (Almond milk, soy milk, rice milk, coconut milk, etc.) If you are making Piña Colada flavor, use canned coconut milk ("lite" version for less fat) for most of your liquid and then add some milk beverage as well to thin it out. Pour until the jar is less than 3/4 full.
Since you'll be adding fruit as well, you don't need very much sweetener. You can use maple syrup, agave nectar, organic sugar, etc. We used less than a tablespoon in each jar.
Stir or shake to mix the ingredients. You may need to scrape the jar with a spoon/knife to mix the chia seeds throughout.
Add optional dairy-free yogurt for some probiotics ("good bacteria")
Fill the rest of the jar with your fruit and gently mix the fruit in. Leave some fruit for the top. Cap the jars with lids and place in refrigerator overnight.
These are quite filling, so if you have younger children, use smaller containers or only serve them half. The jars will keep fresh in the refrigerator for about 3 days.
Notes
You can alter this recipe to be safe for your child's allergies and there are endless flavor combinations: Strawberry-Banana, Banana-"Nut" Butter, Banana-Cocoa, Blueberry-Maple, Piña Colada, Raspberry, Vanilla, Apple-Cinnamon, and more.
Substitutions
Gluten:
Gluten is a protein found in specific grains (wheat, spelt, kamut, barley, rye). Other grains are naturally gluten-free but may have cross-contact with gluten-containing grains. Look for certified gluten-free products if you need to avoid gluten. Find out more about
wheat and gluten substitutions
.

Print this recipe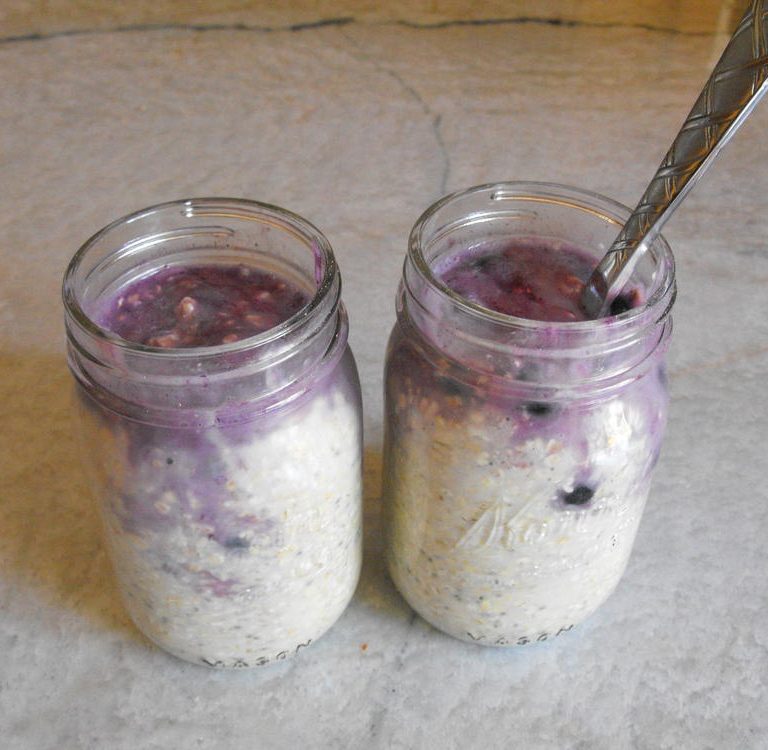 Allergy-Friendly, Vegan 'Refrigerator Oatmeal' for Busy Mornings