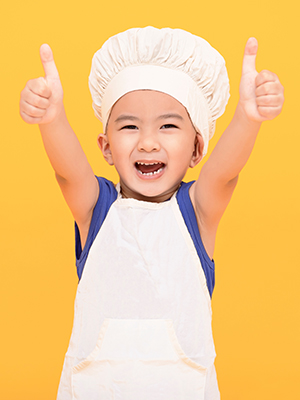 Avg. rating 5 from
2 votes.
Recipe Information
Recipe Created By: Laura Giletti
Ingredients
1/2 cup milk sub or water
1/4 cup sugar
1/4 cup oil (plus extra)
2 pkgs active dry yeast
1 1/2 cups water (in addition to above)
5-6+ cups flour (or 1 lb 9 oz +)
1 Tbsp salt
shortening or margarine
Directions
In the bowl of a standing mixer combine milk sub or water, sugar, oil, active dry yeast, and additional water. Stir to combine. Install the dough hook and add five cups (or 1 lb. 9 oz.) of the flour and all of the salt. Turn on the mixer and combine. The dough has enough flour when it no longer clings to the sides of the bowl and is only a little bit sticky.
Oil a large bowl and transfer the dough to the bowl. The dough tends to cling to your hands so I often oil my hands with the excess oil from the bowl. Turn the dough over to coat the top and let it rise for an hour or until doubled in size.
See below for other versions of this bread. Versions include rolls, breadsticks, cinnamon bread, and freeform loaves.
Sandwich loaves: While you wait for the dough to rise grease two loaf pans with shortening or margarine, being sure to get into the creases and also to do the tops of the sides. Once the dough has doubled, turn it out onto a flat work surface. I tend to put in so much oil that I do not need to flour the board but if if not, use some flour to keep the dough from sticking. Divide the dough into two roughly equal portions. We will not "punch down" the bread, instead, working with one portion of the dough at a time and using either your fingertips or a rolling pin, form the dough into a rectangle. The rectangle should be about as wide as your loaf pan and will be a lot longer. Starting from one of the short loaf-pan-width sides, roll the dough giving gentle tugs as you go so that it rolls up into a firm log. Transfer the dough to a loaf pan, seam side down, tucking the ends underneath if the roll is too long for the pan. Repeat with the other portion of dough.
Allow loaves to rise for an hour and then bake at 400 °F for about 30 minutes, until the dough is a deep golden color or until the inside registers 200 °F on a thermometer.
Cinnamon bread: Make cinnamon bread like you are making loaves but before you roll up the dough to make loaves, spread 1 TBSP margarine on each loaf. Then, in a small bowl, mix 1/2 cup sugar and 2 teaspoons cinnamon. Sprinkle half of the cinnamon sugar on the margarine and roll up the dough. Use the remaining cinnamon sugar on the other loaf. Continue with the directions.
Rolls or breadsticks: The breadsticks are soft, kind of like the ones you can get at "Olive Garden" restaurants. To make rolls or breadsticks divide the dough into 16 equal portions and either shape into rolls or breadsticks. Once shaped, put them on a parchment-lined baking sheet and allow to rise for an hour, then bake in a 400 degree oven for about 15 minutes, until they are a golden brown.
Free-form loaves: This dough can also be made into freeform loaves. Shape just like you are making the standard loaves but bake on a parchment-lined baking sheet. This shape is great for adding savory fillings, I've done browned meat + cheese or browned meat + grilled onions. Other ideas include cooked spicy sausage or pepperoni or spinach.
Notes
Making this bread without a standing mixer: This bread can be made without a mixer. Combine ingredients using a spoon or spatula until they come together and then use your hands, kneading until the dough is smooth and elastic.
Substitutions
Non-granulated sugar: for those who would rather not use regular sugar, I've used an equal amount of golden syrup. This will affect the amount of flour you need so follow the instructions for seeing that you have enough flour in the dough. I'm certain that other liquid sweeteners would work: agave syrup, maple syrup, brown rice syrup. The sweetener is really there to give a complexity of flavor and to quick-feed the yeast.
Butter and Margarine: Butter is a dairy product made from cow's milk. Margarine typically contains milk or soy, but there are milk-free and soy-free versions available.
Gluten:
Gluten is a protein found in specific grains (wheat, spelt, kamut, barley, rye). Other grains are naturally gluten-free but may have cross-contact with gluten-containing grains. Look for certified gluten-free products if you need to avoid gluten. Find out more about
wheat and gluten substitutions
.

Print this recipe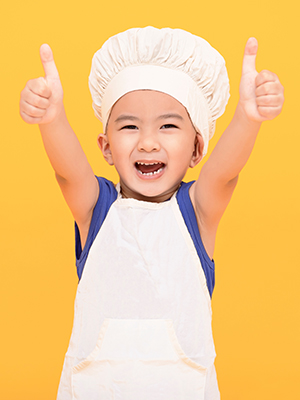 White Sandwich Bread