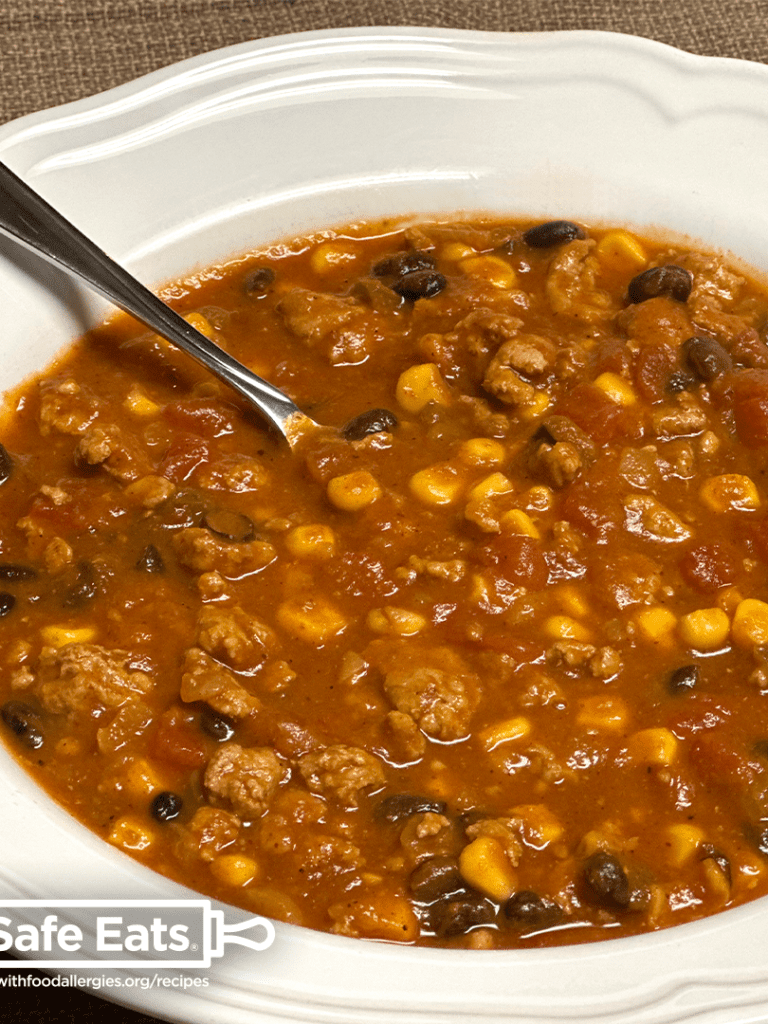 Avg. rating 5 from
2 votes.
Recipe Information
Recipe Created By: MicheleB
Ingredients
1 lb ground turkey or other meat
1 cup chopped peppers
1 Tbsp oil
1/2 – 1 cup chopped onion
1 – 4 cloves garlic
1 can diced tomatoes
1 cup broth or water (optional)
1 can pumpkin puree
1 can beans (black or kidney), rinsed (optional)
1 can corn (optional)
1 small can V8 (see below for other options)
1/2 tsp pepper (we use both red and black)
1 – 4 tsp chili powder (to taste)
pinch salt
pinch cinammon (optional)
Directions
Saute peppers, onion and garlic in oil.
Brown turkey next.
Add the rest of the ingredients, then simmer for about 20 minutes, I've been known to simmer for up to 3 hours.
Notes
I make it a little different each time. If dairy can be tolerated its yummy with some sour cream. Soy sour cream works if you can't have dairy. I've used pie spice instead of the cinnamon once.
Substitutions
The V8 juice can be replaced by 1 tsp tomato paste plus water or fresh tomatoes.

Print this recipe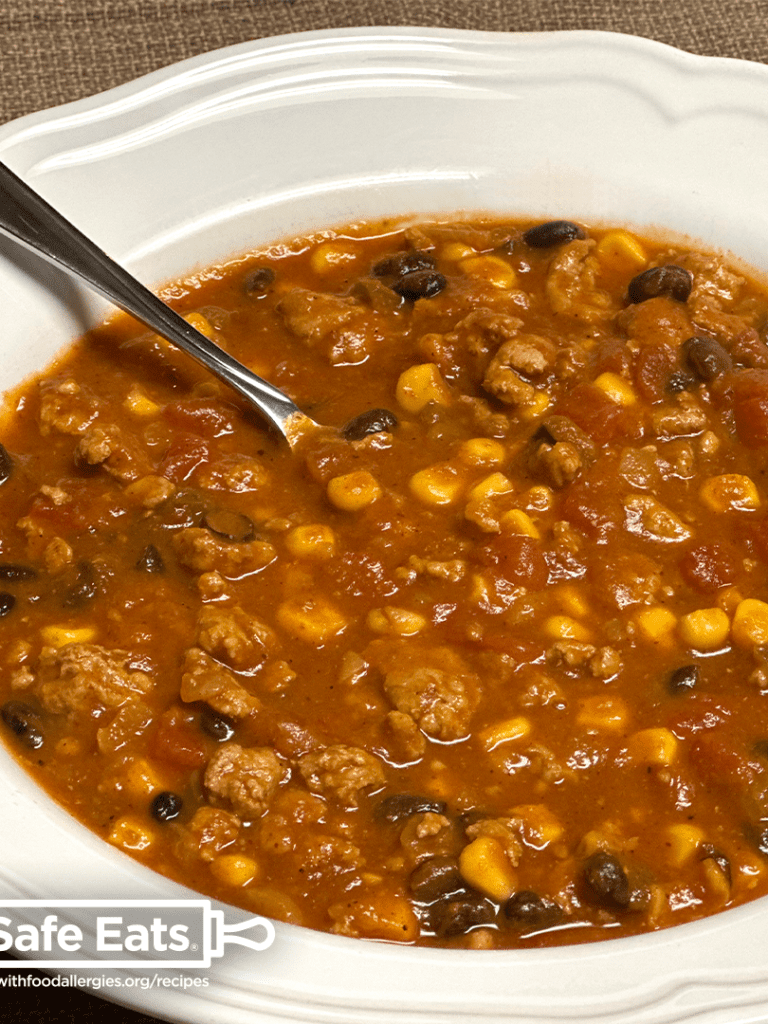 Pumpkin Turkey Chili