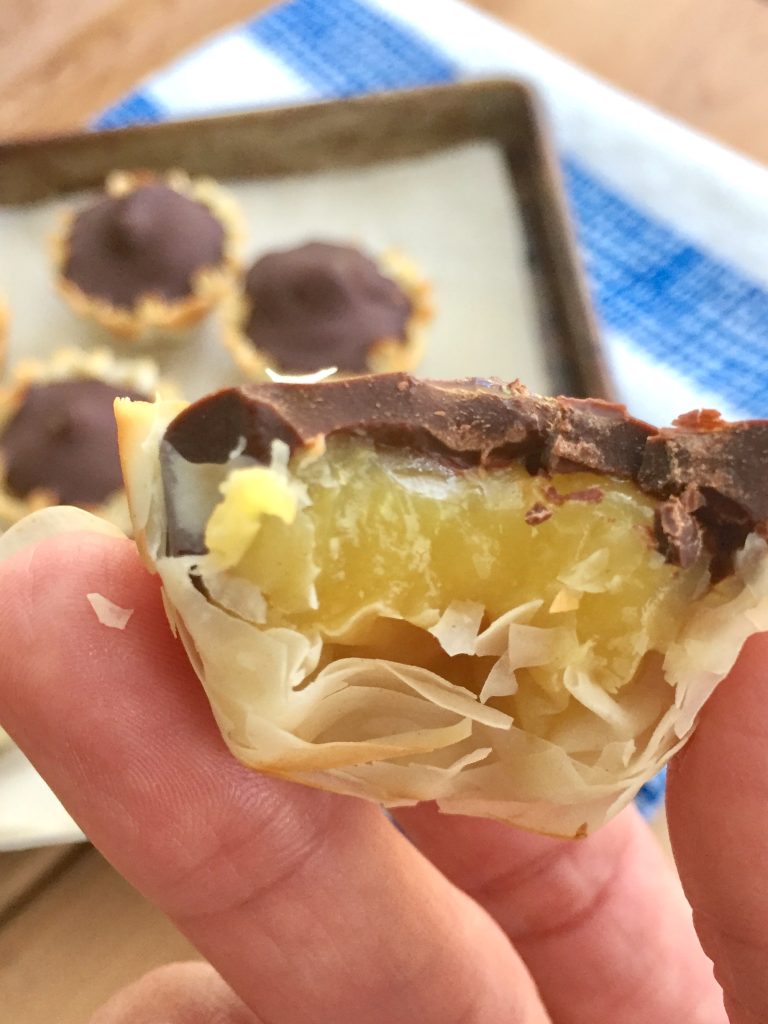 Avg. rating 5 from
2 votes.
Recipe Information
# of Servings: 15 tarts
Recipe Created By: Elizabeth DiBurro of EBL Food Allergies
Ingredients
1 3 oz box cook and serve vanilla pudding
1 cup soy milk
1 box of 15 frozen mini phyllo shells
1/2 cup safe chocolate chips
Directions
In a medium saucepan, stir contents of vanilla pudding into 1 cup of soy milk over medium heat. Stir frequently until the mixture has thickened, being careful not to overcook.
Pour pudding into a small bowl and refrigerate until chilled, approx. 1-2 hours.
Preheat oven to 350°F and cook the phyllo shells according to the directions on the box.
Remove the pudding from the refrigerator and stir briskly with a wire whisk until smooth. Pour the pudding into a pastry bag and twist the bag closed. Pipe the pudding mixture into each phyllo tart, leaving room to add the chocolate topping.
Melt the vegan chocolate chips in a small bowl in the microwave in 30 second intervals, stirring frequently. Be careful not to overheat. Stir the chocolate until smooth and allow it to cool slightly before moving on to the next step.
Pour the cooled chocolate into a pastry bag and twist the bag closed. Pipe the chocolate into each phyllo tart on top of the pudding mixture. Refrigerate until chocolate has set.
Notes
The delicious taste of chocolate eclairs made into individual tarts that are free of dairy, egg and all nuts.
A gallon size storage bag with one corner cut can be used in place of a pastry bag.
Substitutions
Instant pudding will not work with alternative milks. Cook and serve pudding must be used.

Print this recipe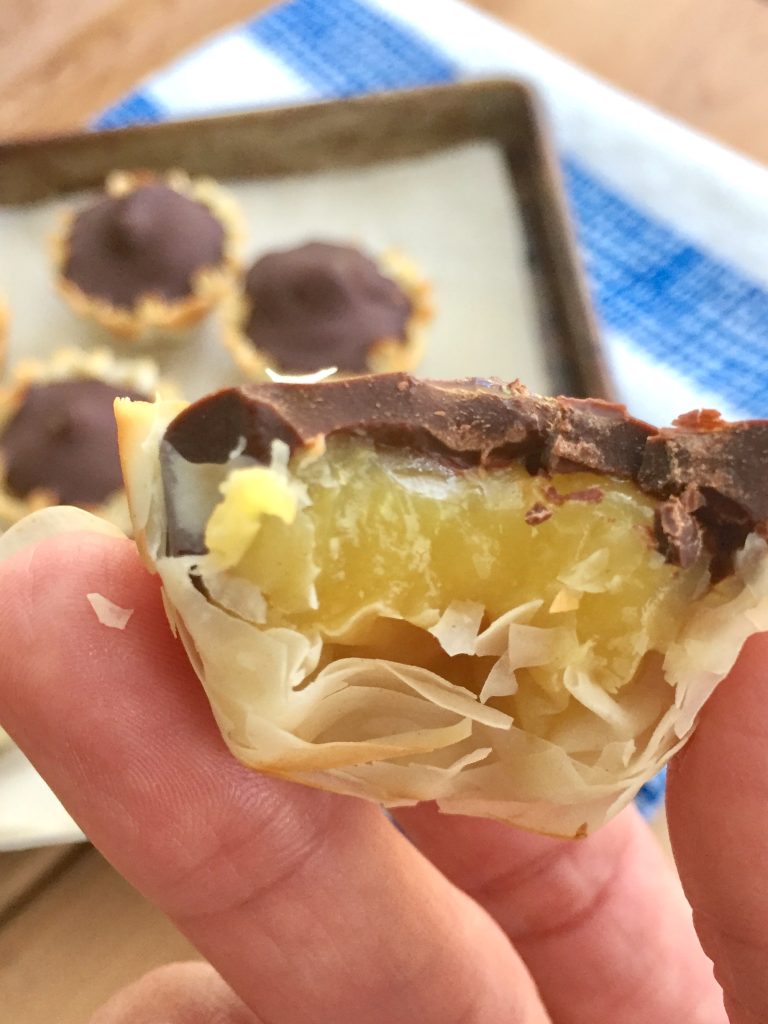 Chocolate Eclair Tarts