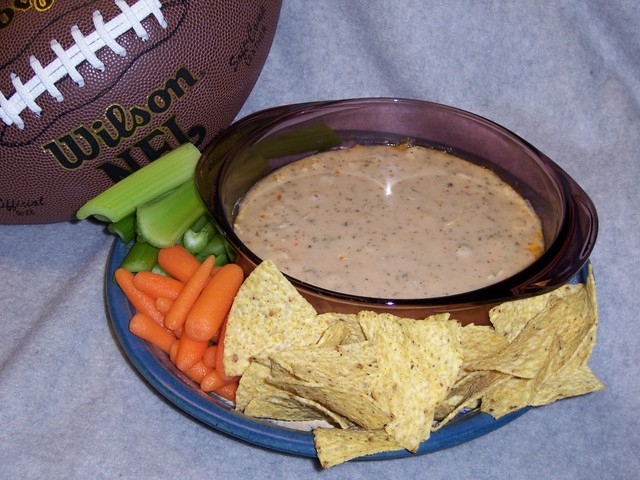 Avg. rating 5 from
8 votes.
Recipe Information
# of Servings: 10
Recipe Created By: Joanne M
Ingredients
1 15.5 oz can cannellini beans, drained
1/2 cup unflavored milk alternative or chicken broth
1 Tbsp lemon juice
1 tsp garlic powder
1/2 tsp onion powder
2 tsp parsley
1/4 tsp cayenne pepper
1/4 tsp salt
1/4 tsp pepper
2 cups cooked chicken
2 Tbsp margarine (dairy and/or soy-free as needed)
2 Tbsp Franks Red Hot® Sauce
Directions
Preheat oven to 350 °F.
In a blender or food processor, blend the beans and milk alternative until smooth. Add the lemon juice and spices and blend to combine.
Melt the margarine and mix in the hot sauce. Chop the chicken into small pieces and mix with the margarine/hot sauce mixture.
In an oven proof dish (approx 1 1/2 quart), spread 1/2 of the bean mixture in the bottom. Add the chicken mixture and spread over the beans. Top the chicken with the rest of the bean mixture. Bake until hot and bubbly, approx 30 minutes.
Serve with celery sticks, carrot sticks and safe tortilla chips.
Notes
Iron Chef KFA Battle Tailgate Snacks January 2007 – Dairy and potato free.
Challenger's Statement:
I love Buffalo wings. This is a much less guilty version that you don't need to drag out the deep fryer to make! I can make safe Buffalo Wings, but I really missed the blue cheese dressing to dip them in. The bean mixture provides a ranch dressing like taste to offset the spiciness of the Buffalo Chicken meat. If you're in a rush, safe canned chicken meat makes this recipe REALLY quick and easy. Enjoy!
Substitutions
Great Northern beans can successfully be used instead of the cannellini beans.
You can adjust the spiciness of this dip by adjusting the ratio of margarine to hot sauce. Keep a total of 4 Tbsp, but add more margarine and less hot sauce if you want it more mild. The recipe as written is a mild/medium heat level. Use 1 Tbsp hot sauce to 3 Tbsp margarine for a more mild flavor.
Make sure your non dairy milk alternative is UNFLAVORED, vanilla just will not work in this recipe!
Butter and Margarine: Butter is a dairy product made from cow's milk. Margarine typically contains milk or soy, but there are milk-free and soy-free versions available.

Print this recipe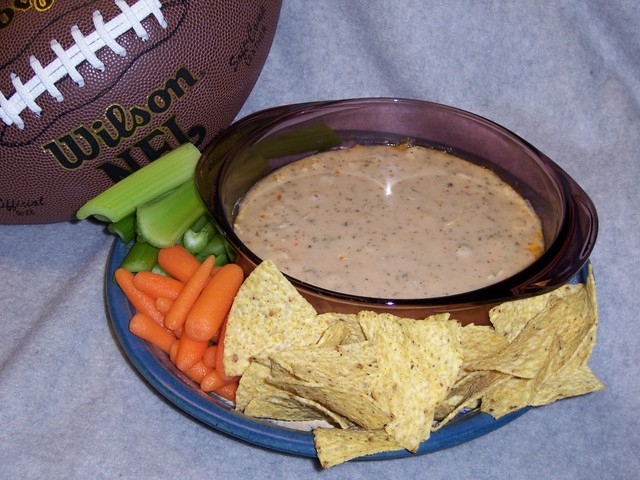 Buffalo Chicken Dip