Vegan Toffee with Candied Hemp Hearts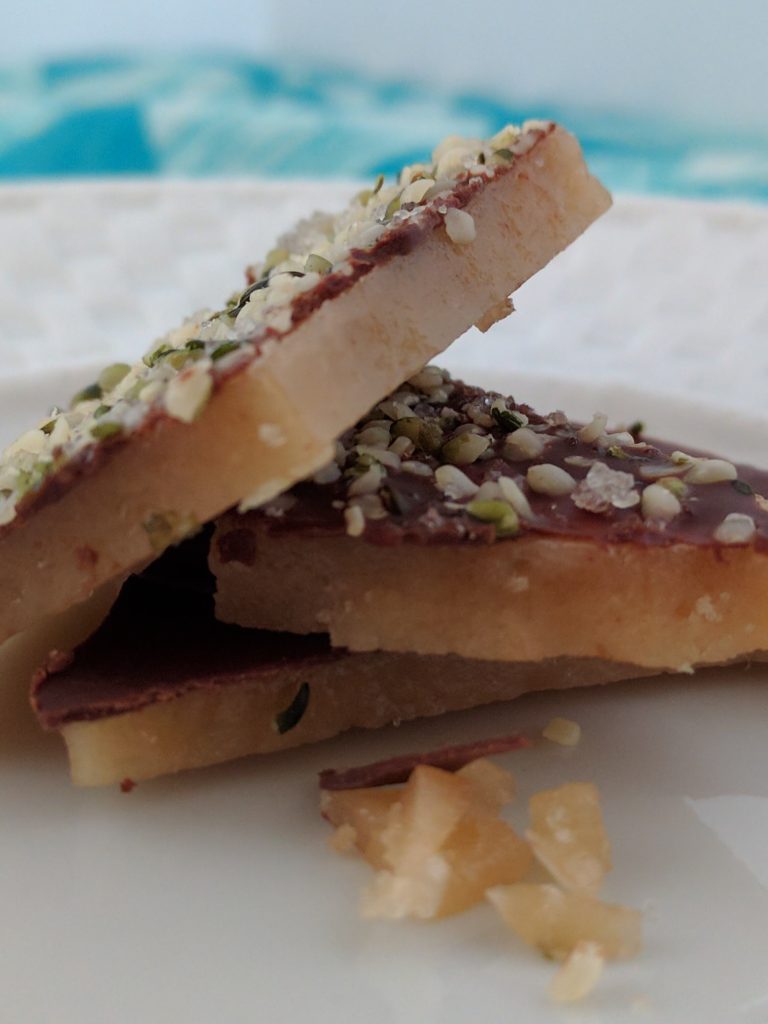 Avg. rating 5 from
2 votes.
Recipe Information
# of Servings: 10-12
Recipe Created By: Elizabeth Ihlen
Ingredients
1 cup dairy and soy-free margarine
1 cup organic cane sugar
1 Tbsp water
1 pinch Himalayan pink salt
1/2 tsp vanilla extract
1/2 cup vegan chocolate chips
1/2 Tbsp soy-free shortening
1/4 cup organic cane sugar (optional)
1 1/2 tsp water (optional)
2/3 cup hemp hearts (optional)
1/4 tsp Himalayan pink salt (optional)
Directions
Line a 10 x 15 inch cookie sheet with parchment paper.
In a medium saucepan combine the margarine, sugar, water and salt.
Over medium heat, stir the mixture constantly until it reaches 300°F. Use a candy thermometer for this.
Once the temperature reaches 300°F, add the vanilla extract and pour onto prepared cookie sheet.
Spread the mixture evenly until the desired thickness has been achieved and let it cool.
Mix the chocolate chips and shortening in a microwave safe bowl and heat until smooth. About 30 seconds.
Pour over the toffee and spread evenly.
Optional Candied Hemp Heart Topping:
In a small saucepan, mix the sugar and water over medium heat until it is a nice golden brown – about 5 minutes.
Add the hemp hearts and stir for another 2-4 minutes.
Pour onto a parchment lined cookie sheet or plate and sprinkle with salt.
Let cool about 10 minutes and then pour over the chocolate covered toffee as it starts to cool.
When everything is cooled, break into pieces to serve.
Notes
This is the toffee your Grandma made at Christmas remastered so that everyone in the family can enjoy it safely. It is easy to make and will quickly become a crowd favorite.
Substitutions
Butter and Margarine: Butter is a dairy product made from cow's milk. Margarine typically contains milk or soy, but there are milk-free and soy-free versions available.

Print this recipe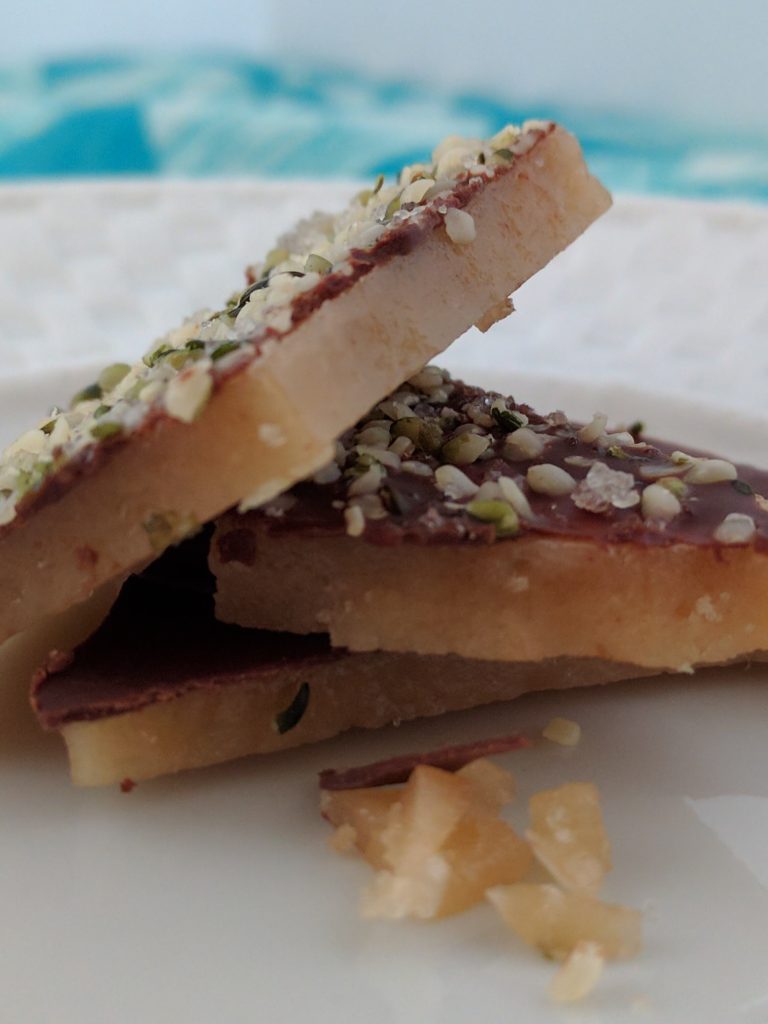 Vegan Toffee with Candied Hemp Hearts