Vegan Baked Caramelized Pears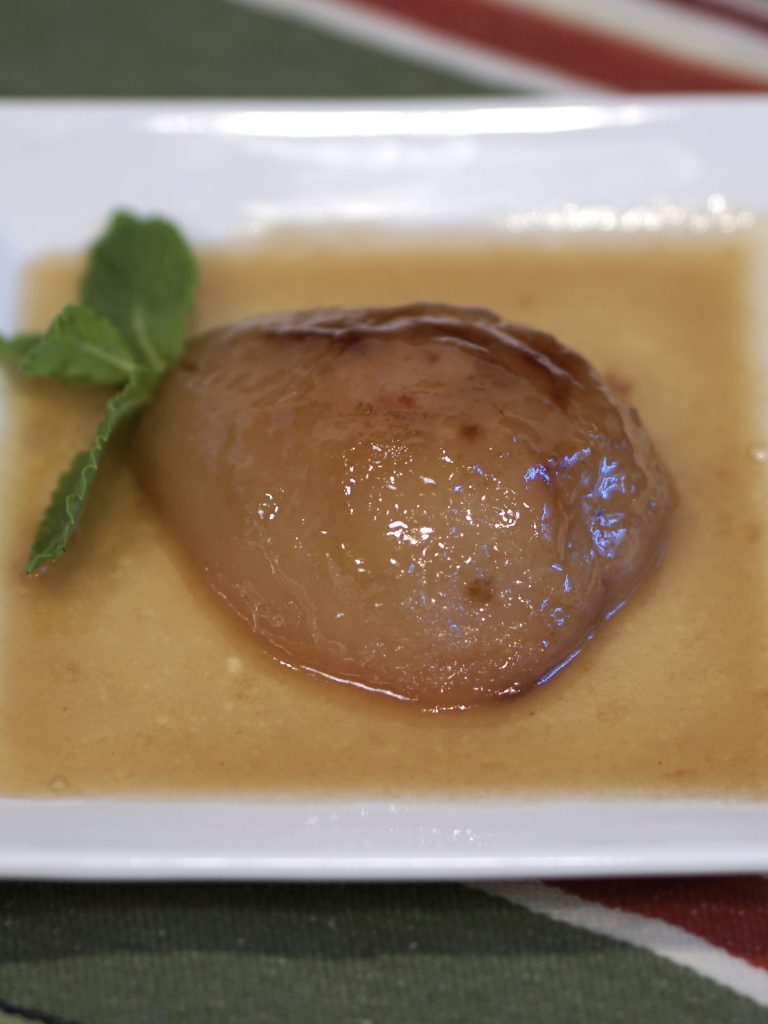 Avg. rating 5 from
2 votes.
Recipe Information
# of Servings: 3-6
Recipe Created By: Kathy Przywara
Ingredients
3 med pears, not too ripe
1/4 cup sugar
5 tbsp dairy-free margarine
1 cup So Delicious® Dairy Free French Vanilla Creamer
Directions
Preheat oven to 425°F. Grease an oven-proof baking dish with margarine.
Peel pears and cut in half lengthwise. Remove cores. Place pears, flat side down, in a single layer in prepared baking dish. For individual servings, you can use small gratin dishes. Sprinkle sugar evenly over pears and dot with margarine.
Bake for 30 minutes or until pears are tender, but not too soft. Test with the tip of a sharp knife. The sugar and margarine should have caramelized.
Pour creamer over pears and return to oven. Bake an additional 10-15 minutes basting the pears with the caramel cream sauce every 5 minutes. Pears should be soft and sauce should thickened and ivory in color.
Remove pears from oven and allow to cool slightly. Serve pears in a shallow bowl or rimmed plate with the caramel sauce. These are also delicious served with dairy-free vanilla ice cream.
Notes
Substitutions
Butter and Margarine: Butter is a dairy product made from cow's milk. Margarine typically contains milk or soy, but there are milk-free and soy-free versions available.

Print this recipe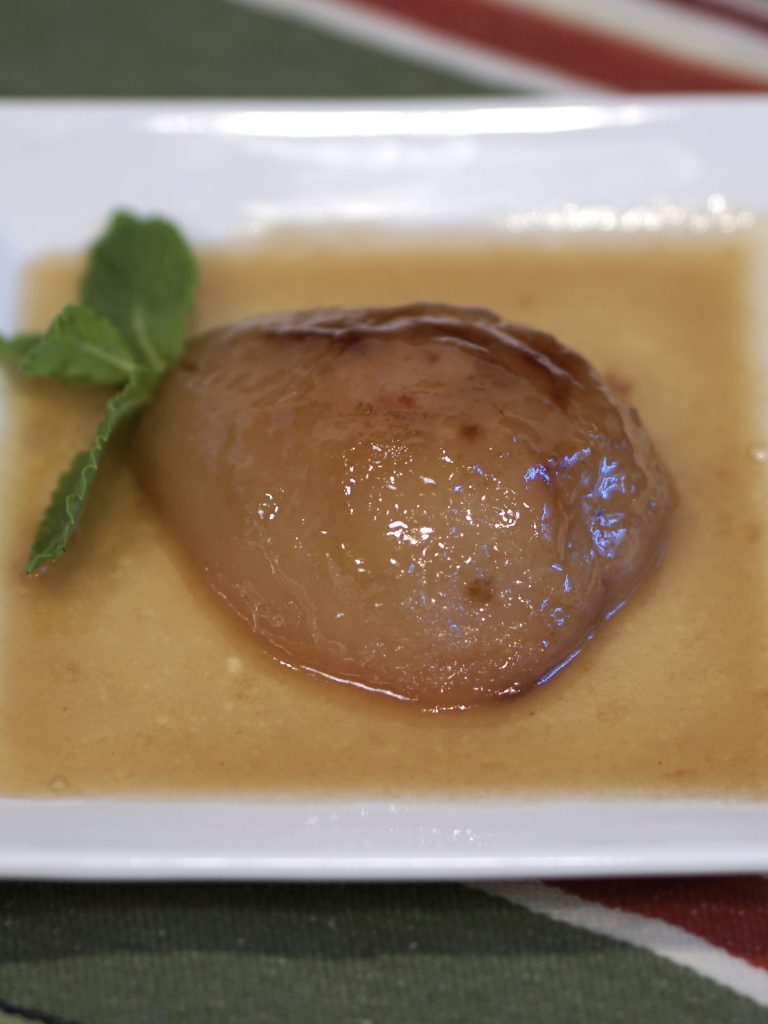 Vegan Baked Caramelized Pears