Passover Double Chocolate Cookies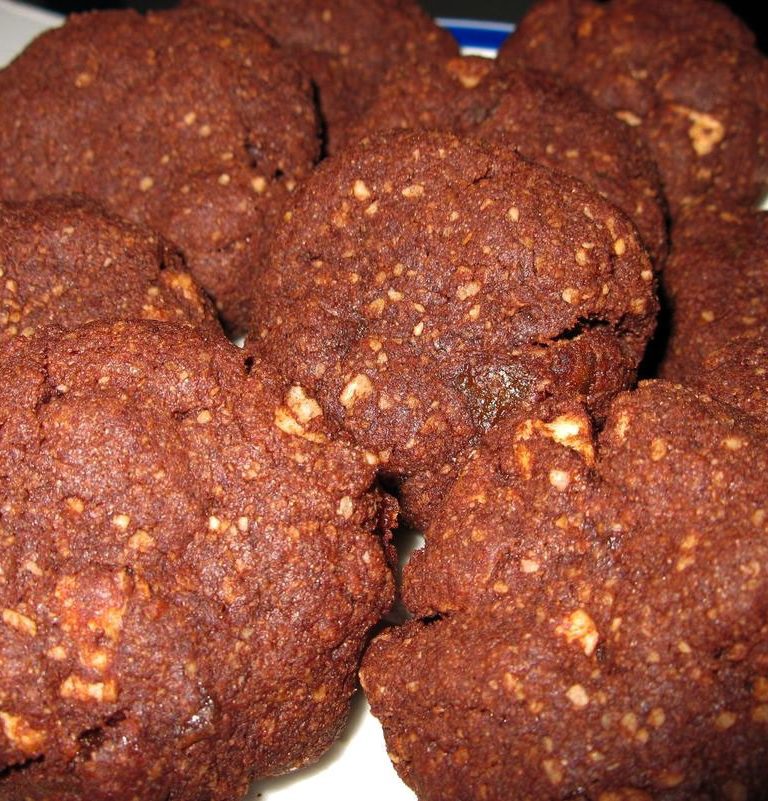 Avg. rating 5 from
3 votes.
Recipe Information
# of Servings: 30
Recipe Created By: Lynn K
Ingredients
1 cup matzah meal
1 cup matzah farfel
3/4 cup granulated sugar
1/4 cup brown sugar
2/3 cup unsweetened cocoa powder
1/4 tsp salt
1/2 cup vegetable oil
1/2 cup semisweet chocolate chips
1/2 cup applesauce
1 tsp vanilla extract
1/2 cup dried fruit (diced if needed)
Directions
Preheat oven to 350 °F.
In a large bowl, stir together the matzo meal, farfel, sugars, cocoa powder, and salt.
In a small bowl or glass measuring cup, combine the chocolate chips and oil, then microwave for about 1 minute to melt the chocolate.
Add the applesauce (or mashed banana) and vanilla to the melted chocolate; mix well.
Add the wet ingredient mixture to the dry mixture. It looks like it's going to be too dry, but be patient and keep mixing. Feel free to use your hands if needed.
Stir in the dried fruit.
Roll dough into balls approximately 1.5 inches and place on cookie sheets lined with either parchment or a silicone baking sheet.
Using the heel of your hand, slightly flatten the cookies.
Bake about 10 – 12 minutes until the bottom of the cookies are slightly browned (less baking time will result in a softer, chewier cookie) .
Cool on the cookie sheet for a couple minutes, then transfer to wire rack to cool completely.
Notes
These cookies are moist, a little chewy, and full of flavor! They'd be super easy to modify by using whatever dried fruit you like or coconut.
Passover Matzah farfel is matzah broken into small pieces.
This recipe is suitable for Passover. Check that the ingredients are okay according to your level of observance.
Substitutions
One medium banana, mashed, can be substituted for the applesauce.

Print this recipe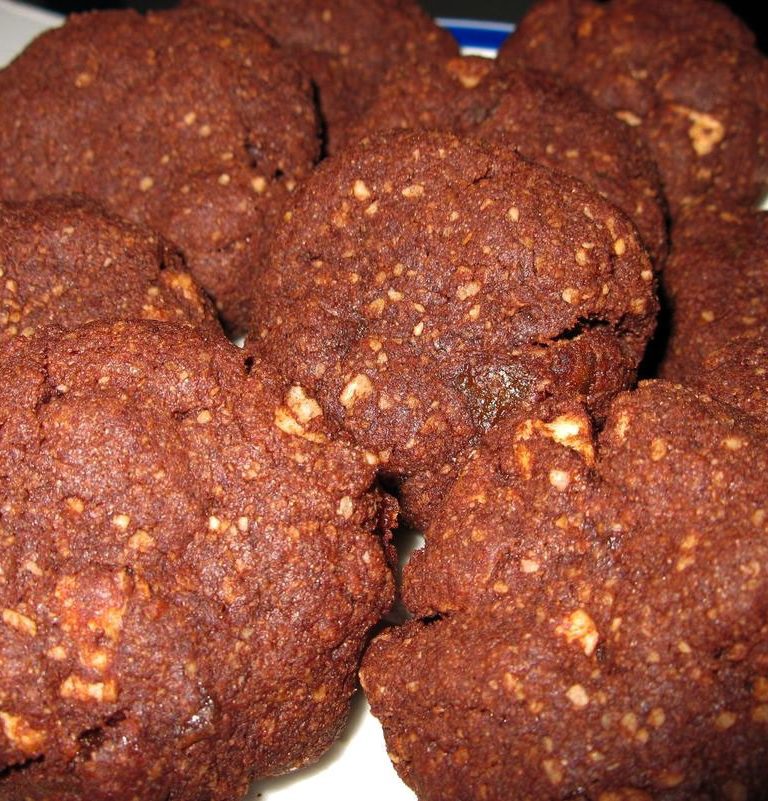 Passover Double Chocolate Cookies