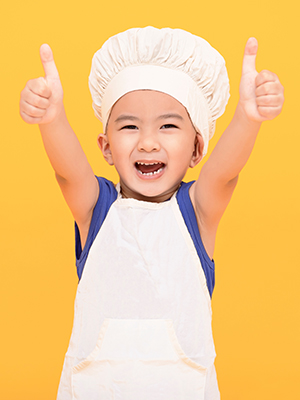 Avg. rating 5 from
2 votes.
Recipe Information
# of Servings: 8
Recipe Created By: Meg Falciani
Ingredients
1 cup plain rice milk
1/4 cup stick margarine, melted
1 egg
1 1/4 cups cornmeal
1 cup less 2 Tbsp gluten-free flour mix
2 Tbsp rice protein powder
1/2 cup sugar
1 Tbsp baking powder
1/2 tsp salt
1-3 Tbsp margarine (for pan)
Directions
Preheat oven to 400 °F.
If using a baking pan, use margarine to grease bottom/sides of an 8×8 square or 9″ round baking pan. If using a 9 or 10″ cast iron skillet, place on stove and melt margarine in pan. Swirl to coat bottom of pan, and remove from heat. (You will need higher end of range for skillet, less if greasing a baking pan.)
Combine milk, margarine, and egg in a large bowl. Whip with a fork until there are no large globs of egg white "floating" in the liquid.
In separate bowl, combine dry ingredients. Whisk thoroughly to evenly distribute protein and baking powders.
Add dry mix to wet works. Stir until combined, then turn out into prepared pan.
Bake 18-25 min, or until edges are browned and toothpick comes out clean. (Bread in a cast iron pan will be ready at the shorter end.)
Remove from oven, and let set 2-3 minutes before turning out onto plate. (Use doubled oven mitts for cast iron and be extra careful.) Serve immediately.
Store leftovers tightly wrapped. It doesn't "hold over" as bread very well (the kids will eat it, but I wouldn't serve it to company), but makes an excellent base for cornbread stuffing/dressing the next day (even for company).
Notes
This will work in baking pan OR cast iron skillet. I prefer to use a (dedicated) skillet because it produces a "crustier" bread.
I usually serve with margarine or honey. My boys like it topped with unsweetened applesauce.
I use 1:1:1 rice/tapioca/potato for my flour mix. I haven't tried it with anything else, but any low-protein flour blend (3-5 g/cup) should work.
Substitutions
I have NOT tried this with egg replacer. I would try flaxmeal or silken tofu as my first option (as a binder), but it may not hold together. This is pretty tender to begin with, and the protein in the egg white helps give structure.
Regular refined white sugar will work for sweetening, but a "raw" sugar or evap. cane juice will make it a little "richer" flavored. Don't use a "traditional" brown sugar, though; it has too much molasses.
The rice milk can be replaced by cow's milk or soy milk if either of those are safe for you. Be sure to use unflavored soy milk (vanilla will be far too sweet).
You can also use regular butter (milk), and any safe-for-you STICK margarine (I use Mother's Kosher-for-Passover sticks). Tub margarines in general have too much water and air and not enough fat to provide structure to the cornbread. (Mother's KP tubs are hit-or-miss.) If you don't have a safe margarine, you can substitute vegetable shortening (I've used Spectrum – palm oil base – with good results). Another option that would probably work (though I haven't personally tried) would be lard. Use the same fat for greasing the pan as you put in the batter.
You can use the full cup of gluten-free flour plus 1 tsp xanthan gum if you do not have a protein powder. I prefer it with the protein because it mimics the protein content/behavior of wheat flour. If you make it with xanthan gum instead, it crumbles a little less but is definitely more "tough" and "gooey" IMO.
If you want to swap back in wheat flour, use full cup and NO protein powder/xanthan.
Butter and Margarine: Butter is a dairy product made from cow's milk. Margarine typically contains milk or soy, but there are milk-free and soy-free versions available.
Corn Substitutions:
Corn is a common ingredient in products. Starch, modified food starch, dextrin and maltodextrin can be from corn. Consult with your physician to find out which corn derivatives you need to avoid. Many corn-free options are available in the US. Find out more about
corn substitutions
.
Egg Substitutions:
There are many egg-free products and foods available to make your recipes free of eggs. Find out more about
egg substitutions
.
Gluten:
Gluten is a protein found in specific grains (wheat, spelt, kamut, barley, rye). Other grains are naturally gluten-free but may have cross-contact with gluten-containing grains. Look for certified gluten-free products if you need to avoid gluten. Find out more about
wheat and gluten substitutions
.

Print this recipe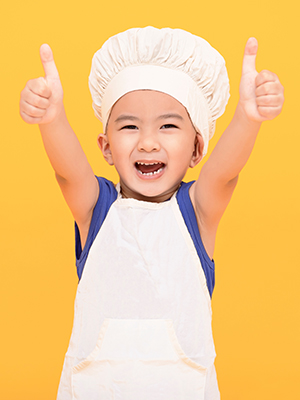 Luke's Cornbread