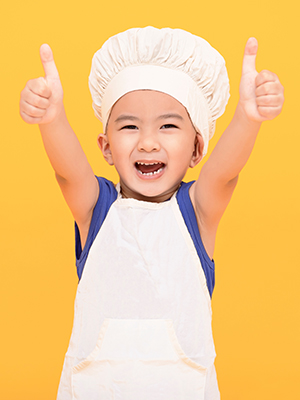 Avg. rating 5 from
2 votes.
Recipe Information
Recipe Created By: Kate
Ingredients
3/4 cup Rice Nog (see link below)
3 1/2 cup all-purpose flour
1 Tbsp baking soda
2 tsp baking powder
1 tsp nutmeg (or cinnamon)
1/2 tsp salt
1/8 tsp Chinese 5 spice powder (optional)
4 Tbsp margarine, room temperature
1 cup granulated sugar
2 large eggs (see below for sub)
shortening for frying
Topping:
1 1/2 cups confectioner's (powdered) sugar
1-2 Tbsp Rice Nog
additional nutmeg to sprinkle to top if desired (optional)
Directions
Prepare Rice Nog.
To make doughnuts:
In a bowl combine flour, baking powder, baking soda, salt and spices. Set aside.
Using an electric mixer on medium speed, beat margarine and granulated sugar until smooth. Add eggs or replacer one at a time and continue to beat until eggs are incorporated. Use a spatula to scrape down the sides of the bowl occasionally. Reduce the speed to low and gradually add rice nog. Mix until just combined. Add flour mixture and continue to mix until dough comes together.
Line 2 baking sheets with parchment paper and SPRINKLE GENEROUSLY (dough gets sticky otherwise) with flour (add a little on top of the dough too). Turn dough onto one of the baking sheets and top with flour. Flatten with hands until 1/2 inch thick. Use more flour if dough is still wet. Transfer to freezer until slightly hardened, about 20 minutes. Cut out doughnuts (or I like using a circle cutter for doughnut holes). Put cut outs on baking sheet. Refrigerate for 20-30 minutes.
Add enough shortening to deep sided pan for 3 inch deep. Line a plate with paper towels. When oil is 350 °F fry each doughnut for approx 60 seconds – golden brown – flip. Drain on towel.
For topping:
Slowly whisk rice nog in with confectioner's sugar until it is a thick syrup. Dunk doughnuts in topping, sprinkle with nutmeg, and let rest.
Notes
The Chinese 5 Spice Powder is optional, but it's the great "secret ingredient".
Substitutions
To replace eggs, use Ener-G Egg Replacer mixed with seltzer.
Carefully check your spices for any cross contamination issues especially if you need to avoid nuts and/or sesame.
Gluten free all purpose flour can be used as needed. Add xanthan gum if your mix does not contain any.
Butter and Margarine: Butter is a dairy product made from cow's milk. Margarine typically contains milk or soy, but there are milk-free and soy-free versions available.
Corn Substitutions:
Corn is a common ingredient in products. Starch, modified food starch, dextrin and maltodextrin can be from corn. Consult with your physician to find out which corn derivatives you need to avoid. Many corn-free options are available in the US. Find out more about
corn substitutions
.
Egg Substitutions:
There are many egg-free products and foods available to make your recipes free of eggs. Find out more about
egg substitutions
.
Gluten:
Gluten is a protein found in specific grains (wheat, spelt, kamut, barley, rye). Other grains are naturally gluten-free but may have cross-contact with gluten-containing grains. Look for certified gluten-free products if you need to avoid gluten. Find out more about
wheat and gluten substitutions
.

Print this recipe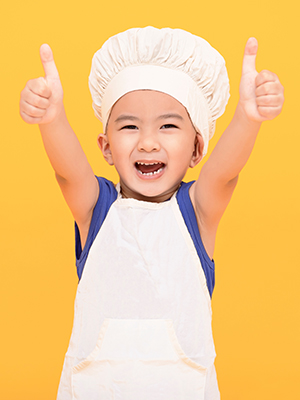 Egg Nog Doughnuts