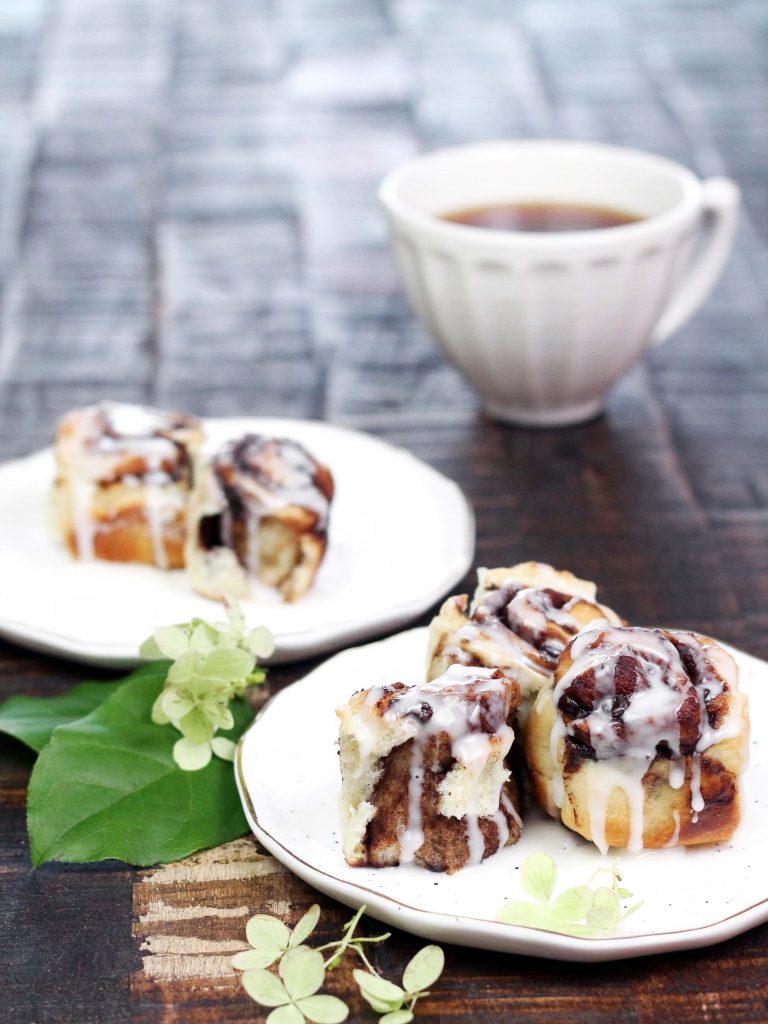 Avg. rating 4 from
4 votes.
Recipe Information
# of Servings: 12
Recipe Created By: Amanda Orlando
Ingredients
2 1/2 cups bread flour
1 cup warm water
1 tsp traditional dry yeast
1 tsp salt
3 tsp cane sugar
1 Tbsp sunflower or canola oil
2 Tbsp cane sugar
2 Tbsp sunflower or canola oil
1 Tbsp cocoa powder
1 tsp ground cinnamon
1 cup icing sugar (optional)
1 Tbsp water (optional)
Directions
To make the dough you'll need two large mixing bowls and one small bowl.
Add the yeast and water to the small bowl and let sit for about 5 – 10 minutes until the yeast is swollen and has begun floating to the top.
Meanwhile, grease one of the large mixing bowls using a little oil on a paper towel. Set aside for now.
For the dough, add the flour, salt, and sugar to the other large bowl and mix well. Make a well in the center and pour in the water and yeast and 1 Tbsp of oil. Mix until the dough comes together in a ball and then begin kneading.
Knead until it's smooth and elastic, about 1 minute. I like to knead it right in the bowl because it's so much easier that way. No messy countertop, extra flour, or additional cleanup required! Transfer the dough to the greased bowl, cover tightly in plastic wrap, and let sit in a warm area until doubled in size. This should take about an hour.
Once it's risen, transfer it to a floured surface and roll into a 12 x 5-inch rectangle. It doesn't have to be perfect.
Mix the remaining oil, cocoa, cinnamon and sugar together and brush it over the dough. Then roll it up into a long cylinder and cut into 1-inch thick rounds.
Line a square baking sheet with parchment paper. Place the rounds on the tray quite close together. Let the dough sit on the counter while the oven heats up. This gives the dough time to rest. Bake at 420°F for 10 minutes, then reduce to 400°F and bake for another 10 minutes.
You can drizzle the tops with glaze made by mixing 1 cup of icing sugar with 1 Tbsp of water.
Makes 12 buns. Serve warm for a tasty treat.
Notes
A twist on classic cinnamon buns. These light, fluffy cinnamon buns have just the right amount of sweet and richness. They're a favorite recipe of mine and always a crowd-pleaser.
Substitutions
Try adding some Enjoy Life Mini Chocolate Chips to the rolled dough after brushing it with the cocoa mixture for an extra special treat
Gluten:
Gluten is a protein found in specific grains (wheat, spelt, kamut, barley, rye). Other grains are naturally gluten-free but may have cross-contact with gluten-containing grains. Look for certified gluten-free products if you need to avoid gluten. Find out more about
wheat and gluten substitutions
.
Peanut Substitutions:
There are many peanut-free products available in the US. Find out more about
peanut substitutions
.

Print this recipe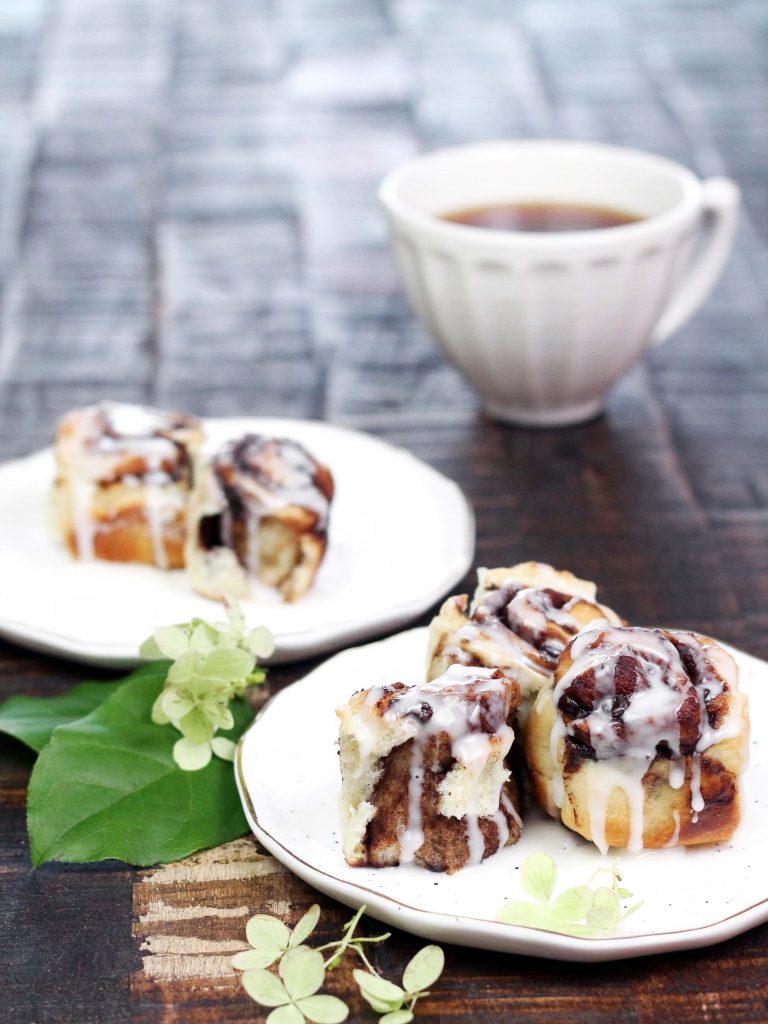 Chocolate Cinnamon Buns