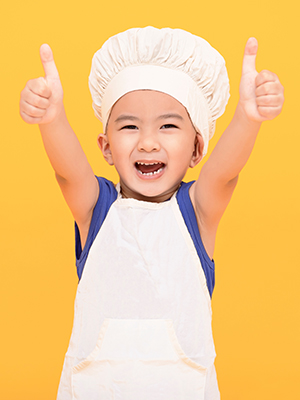 Avg. rating 5 from
2 votes.
Recipe Information
Recipe Created By: Sophie and Martin
Ingredients
2 1/2 cup baby cereal
1/2 cup pancake or baking mix
3/4 cup sugar
1 Tbsp xanthan gum (optional)
1 egg (or 1/2 cup warm water) (optional)
1/2 cup coconut oil
1/4 cup water (optional) (optional)
1/3 cup potato starch
2 cans canned fruits (suggestions below)
Directions
Put all dry ingredients except the potato starch in mixing bowl. Add the coconut oil, half of the water, and mix well. Add the egg or warm water. Add 1 Tbsp of water at a time and let the mixer work it at lowest speed into a playdough texture.
In a separate bowl, pour the juice from both cans of fruits and mix with the potato starch.
In a 2 quart round oven safe dish (glass or earthenware) lay the fruits, then the juice (it should just cover the fruits), then take the dough and while holding above the dish, squeeze gently with your hands into a 3/4 inch thick flat round before laying it on the top of the dish. Alternately, make 6-8 dough pieces but note this will be faster cooking
Note: the dough should not cover the dish tightly and cracks and broken pieces are welcome.
Bake 45 min at 350 °F. Optionally, broil for about 2 min for a browner top. Serve piping hot.
Notes
I tried to use some baby rice cereal that nobody wanted to eat anymore. Use flakes or any type of dry stuff that will get yummy by soaking in the fruit juice. When using leftovers add anything you have for a total of 3 cups of cereal product.
Think of combining 2 different fruits. Blueberries and blackberries. Or peaches and apricots. Or canned pears and sliced fresh apples.
Substitutions
Xanthan and egg are not essential to the recipe. Skip if needed.
Use whatever baby cereal and baking mix are safe for your needs.
Coconut:
Although classified by the FDA as a tree nut, coconut is not a common allergen and is not related to tree nuts. If you have a
tree nut allergy
, consult your physician to find out if you need to avoid coconut.
Corn Substitutions:
Corn is a common ingredient in products. Starch, modified food starch, dextrin and maltodextrin can be from corn. Consult with your physician to find out which corn derivatives you need to avoid. Many corn-free options are available in the US. Find out more about
corn substitutions
.
Egg Substitutions:
There are many egg-free products and foods available to make your recipes free of eggs. Find out more about
egg substitutions
.
Gluten:
Gluten is a protein found in specific grains (wheat, spelt, kamut, barley, rye). Other grains are naturally gluten-free but may have cross-contact with gluten-containing grains. Look for certified gluten-free products if you need to avoid gluten. Find out more about
wheat and gluten substitutions
.

Print this recipe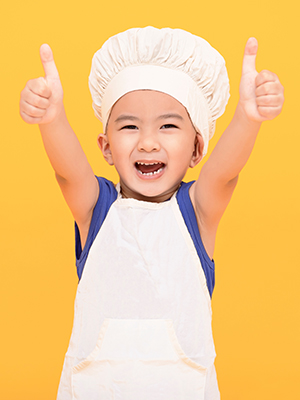 Baby Cereals Crumble