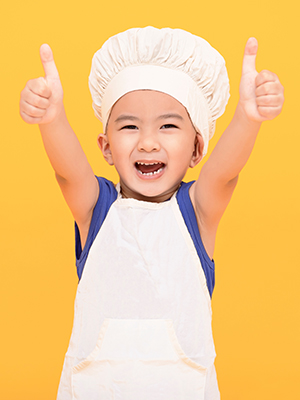 Avg. rating 5 from
2 votes.
Recipe Information
# of Servings: 4
Recipe Created By: Maren Chiu
Ingredients
1/2 cup soy sour cream (optional)
1 Tbsp soy milk (optional)
1 clove garlic
1 medium sugar pumpkin
1/4 cup sugar
2 tsp cinnamon (divided)
1 medium onion, chopped
1 lb lean ground beef
2 cloves garlic
1 15 oz can petite diced tomatoes
1 6 oz can tomato paste
1 cup water
1 tsp chili powder
1 tsp salt
1/2 tsp ground black pepper
3 Tbsp canola oil (divided)
Directions
Preheat oven to 350 °F.
For optional (and highly recommended) creamy garlic sauce, combine 1/2 c. soy sour cream, 1 clove chopped garlic and 1 T. soy milk. Set aside.
For pumpkin:
Mix 1 tsp cinnamon and sugar. Set aside.
Cut pumpkin into quarters. Remove seeds and peel. Cut into slices 1 inch thick. Heat 2 T. oil in large frying pan over medium heat. Add pumpkin slices. Fry until golden brown, approx 3 minutes. Turn and fry other side 3 minutes or until brown. Set fried pumpkin slices on a baking sheet. Sprinkle with cinnamon and sugar mixture. Cover with foil. Bake 25 minutes at 350 °F.
For meat sauce:
Saute diced onion in 1 T. oil until lightly brown. Add ground beef and 2 cloves chopped garlic. Stir well. Add diced tomatoes (including juice), tomato paste, water, chili powder, 1 tsp cinnamon, salt and pepper. Stir well. Bring to a boil, reduce heat and simmer for 20 minutes.
To serve, spoon meat sauce on top of pumpkin slices. Drizzle with optional creamy garlic sauce.
Notes
Iron Chef KFA Battle Pumpkin October 2006 – Dairy and egg free.
Challenger's statement:
This recipe was inspired by one of my favorite dishes served at a local restaurant featuring food from Afghanistan. The flavors of the sweet pumpkin and savory meat blend together wonderfully. The garlic sauce adds a little extra zip to this exotic dish.
Substitutions
For people avoiding soy, the creamy garlic sauce can be omitted.

Print this recipe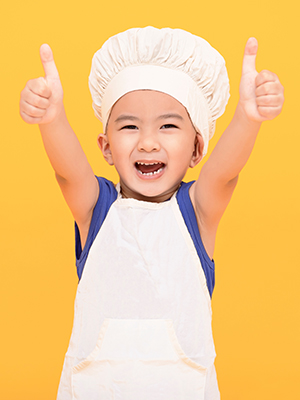 Pumpkin with Meat Sauce