Cream of Mushroom Soup, Vegan, Gluten-Free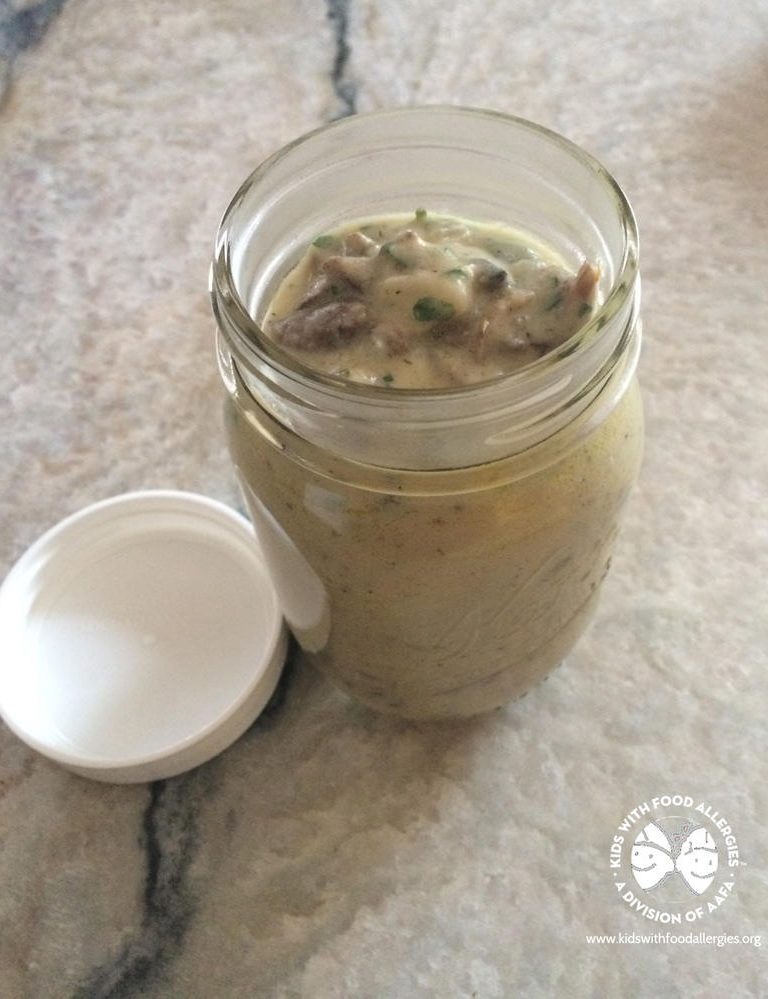 Avg. rating 5 from
12 votes.
Recipe Information
# of Servings: about 1 pint
Recipe Created By: Melanie Carver
Ingredients
3 Tbsp olive oil
3 Tbsp gluten-free flour
1 cup diced/sliced cremini or white mushrooms
1/4 cup finely diced white onion
1 1/4 cup original or unsweetened milk alternative
1 Tbsp lemon juice or vinegar
1/2 tsp salt
1/4 tsp pepper
pinch dried rosemary
pinch dried oregano
1/4 tsp poultry seasoning or Garlic & Herb Mrs. Dash
3 Tbsp minced fresh parsley (optional)
Directions
In a large saucepan or bistro pan, heat the oil on medium heat. Add the chopped mushrooms and onion and cook for several minutes.
Pour and measure the milk beverage into a measuring cup and add the lemon juice (or vinegar) to it so that it can begin to sour into "buttermilk". This process takes about 10 minutes, so you do want to do this step early on.
When the mushrooms and onions have softened and reduced in size, add the gluten-free flour to the pan and whisk. The flour will "gum" with the oil/liquid. Allow to cook for a few minutes while you prepare the spices or chop the parsley.
The milk is ready to pour in when there are separated "blobs" in it. Pour the milk in slowly, and continue to whisk. Allow it to slowly come to a boil (still on medium heat) and then reduce the heat to medium-low.
Add the spices (dry and fresh) and continue to simmer until the soup has thickened and reduced.
The final product will fit in a standard mason jar (about 400 mL); which is a little more than one store-bought condensed cream of mushroom can.
Serve the soup to eat right away or use it in another recipe that calls for cream of mushroom soup (casserole, vegetable dishes, etc.).
Notes
Substitutions
For milk alternative, I use original So Delicious coconut milk beverage.
Poultry seasoning is just a blend of spices that is pre-mixed for you. You can also make your own using any combination of thyme, parsley, oregano, sage, rosemary, marjoram, celery seed, black pepper. Alternately, you can use a Mrs. Dash blend, if safe for you.
If you don't want your soup to be really chunky, reduce the amount of mushrooms and onions and use a food processor to chop finely.
Any gluten-free flour should work, I prefer the nuttiness and fullness of garbanzo bean flour for this recipe. You can also use rice flour, sorghum flour, or millet flour.
Gluten:
Gluten is a protein found in specific grains (wheat, spelt, kamut, barley, rye). Other grains are naturally gluten-free but may have cross-contact with gluten-containing grains. Look for certified gluten-free products if you need to avoid gluten. Find out more about
wheat and gluten substitutions
.

Print this recipe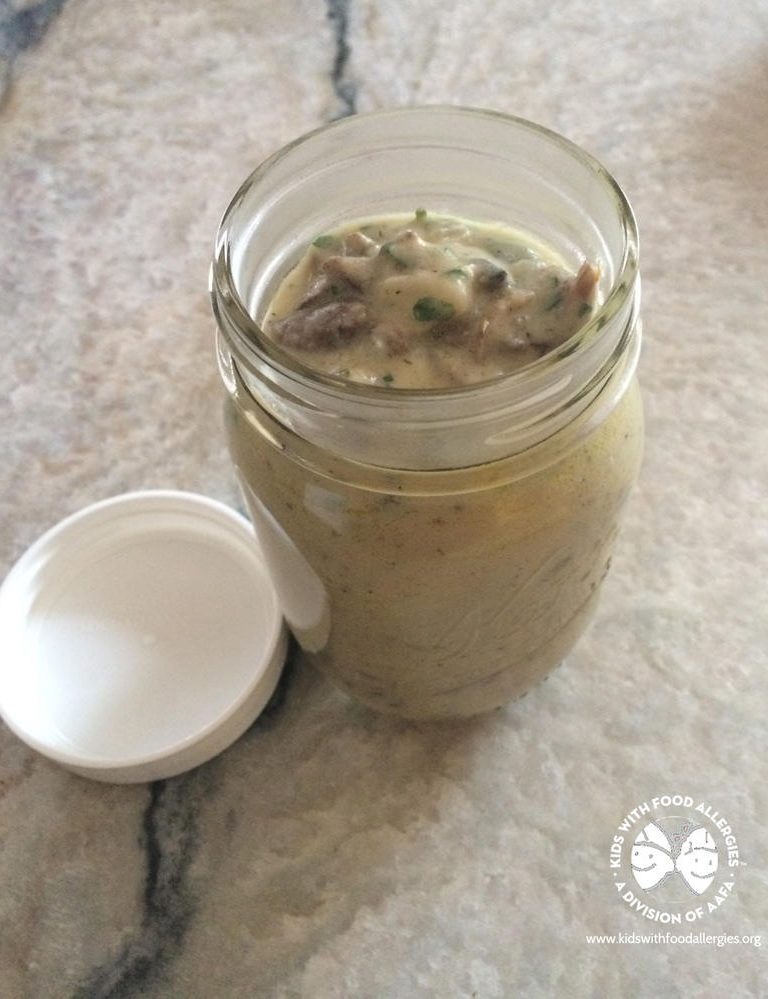 Cream of Mushroom Soup, Vegan, Gluten-Free