Aquafaba Whipped Topping or Meringues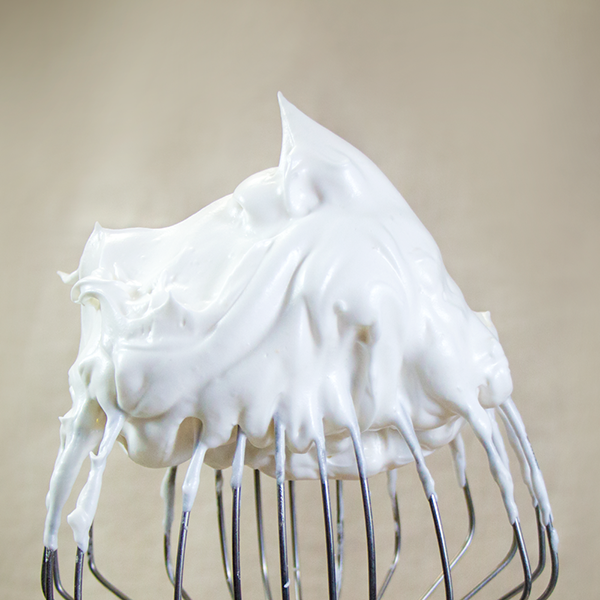 Traditional whipped topping is made with milk. But with the help of aquafaba, you can make a fluffy, delicate, milk-free, vegan whipped topping to use on pies, desserts and even hot chocolate! You can also use it to make egg-free meringue.
What is aquafaba? It's the liquid from a can of garbanzo beans (chickpeas). It can also be used in various recipes in place of egg whites or whole eggs. So, next time you drain a can of chickpeas, save and freeze that magic liquid.

Print this recipe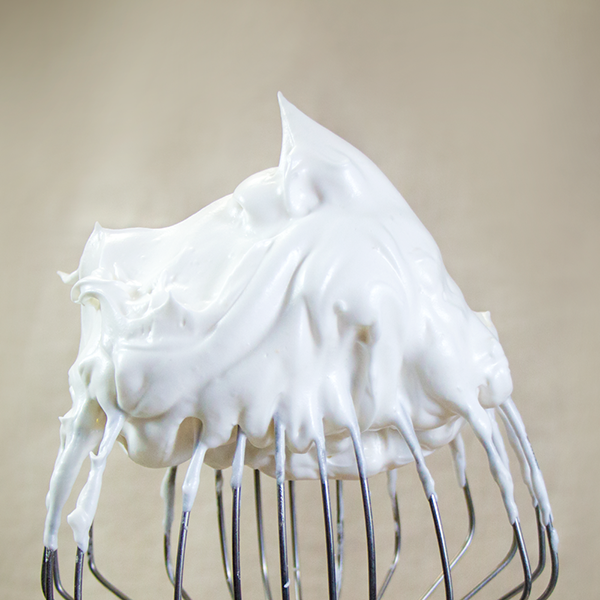 Aquafaba Whipped Topping or Meringues
Put the aquafaba and cream of tartar in the bowl of a stand mixer with a whisk attachment. Whip it at high speed until firm peaks form. If it has been whipped enough, you can turn the bowl upside down and the foam will not move or slide.

While still whipping, slowly pour in the sugar. Whip until it is glossy. Stir in flavoring, if using.

At this point, you can use the "fluff" as a whipped topping.

Aquafaba can also be whipped to create a foam-like, egg-white type meringue. Once whipped, it can be sweetened. This delicately sweet foam can be used in place of meringue or piped onto baking sheets to make meringue kisses or other shapes. Pipe or scoop it onto parchment paper in small blobs. Bake in a preheated oven at 200 F for 1-1/2 to 2 hours. Let cool. Store in airtight container.