Your Support Helps KFA Educate Families, Caregivers and the Community
Your gift helps patients and families.

provides a newly diagnosed patient with free customized educational materials.
Because of generous donors like you, AAFA and KFA have provided over 150,000 educational materials in 2018.

provides a week of Ask the Allergist, providing personal and unique answers for patients by a Board-certified allergist, free of charge.
Because of generous donors like you, KFA connects 55,000+ Food Allergy Community members to current and critical life-saving medical information.
Your Support Provides
Thank you for the difference you make in the lives of the millions of Americans living with these chronic diseases.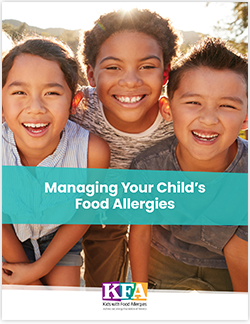 Teal Classroom:
Food Allergy Awareness Kit